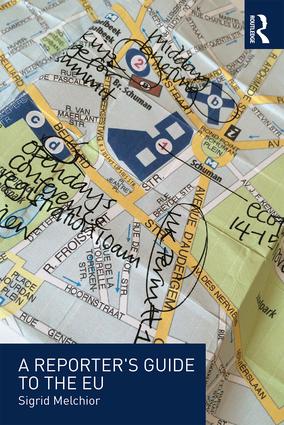 Over the last decade, VoteWatch Europe has become an inexhaustible source of information for several European authors who used our data to anchor their stories in the EU political reality.
After the recent publication of The European Parliament, written by Ariadna Ripoll Servent, another author has used our data for her publication on EU Affairs. Sigrid Melchior, an experienced Brussels-based journalist, brings to the spotlight Reporter's Guide to the EU, a handbook addressed to professional journalists and students of journalism, published by Routledge in 2017.
The publication is an in-depth guide to reporting on European affairs, offering practical research, writing advice and a clear, concise breakdown of the union's complex inner-workings. It also gives a detailed overview of the main EU institutions and explains the procedures for passing EU legislation, as well as provides tips on how to approach EU reporting. It also identifies common mistakes in reporting on the EU and how to avoid them. Melchior also explains the journalists how to understand and work with the EU audiovisual archives, as well as Eurostat and Eurobarometer databases, in a very practical way.
The book comes to help those who feel that the EU system is just too complicated and mysterious to get a grasp of.
VoteWatch Europe will keep encouraging and supporting the authors who want to provide the public with better insights into European politics. In case you are also interested in using our data for your research papers, books, presentations or events, feel free to contact us at [email protected]