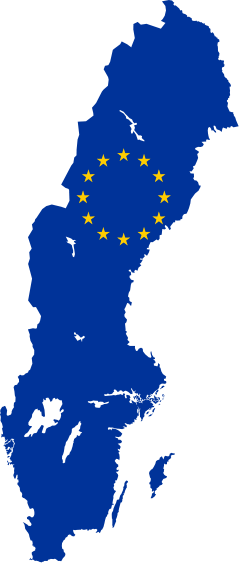 Note: this country-based report is part of the broader study that measured the influence of MEPs from all 28 EU Members States. To consult the methodology and cross-country comparisons read the full "Who holds the power in the European Parliament?" study.
Cecilia Wikström, member of the Liberal Party (ALDE/ADLE), is the most influential Swedish MEP. Wikström chairs the Committee on Petitions, as well as the Conference of Committee Chairs, which is made up of all the Committee Chairs of the European Parliament. She was also assigned the key file on the criteria and mechanisms for determining the Member State responsible for examining an application for international protection.
Gunnar Hökmark, member of the Moderate Party (EPP), is the second most influential Swedish MEP. He is the head of the Swedish delegation in the EPP. He is active in draftin reports on bank recovery and resolution, the Single Resolution Mechanism, as well as the economic policies of the euro area.
Linnea Engström, member of the Environmental Party (Greens/EFA) comes in third on our list of Swedish influencers. She is one of the Vice-Chairs of the Committee on Fisheries, as well as the coordinator of the Greens/EFA within the same committee. She also drafted a report on the sustainable management of external fishing fleets.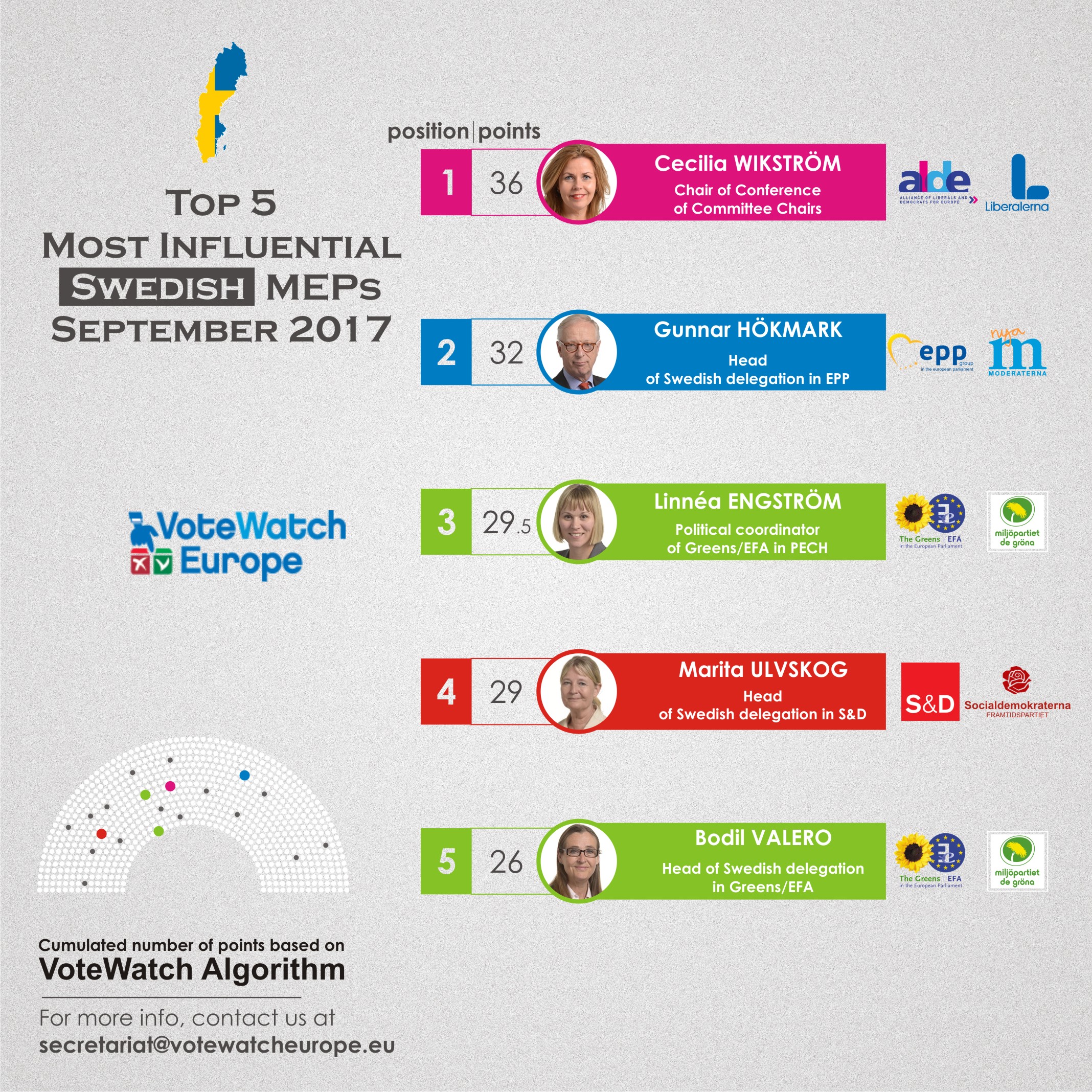 –
For more information about the methodology and the rest of the assessment, contact us at [email protected].
Read our overall assessment on the most influential MEPs in the European Parliament and the most influential MEPs on different policy areas.
Also read the other updated assessments by country:
Austria – Belgium – Bulgaria – Croatia – Cyprus – Czechia – Denmark – Estonia – Finland – France – Germany – Greece – Hungary – Ireland – Italy – Latvia –Lithuania – Luxembourg – Malta – Netherlands – Poland – Portugal – Romania – Slovakia – Slovenia –Spain – Sweden – United Kingdom