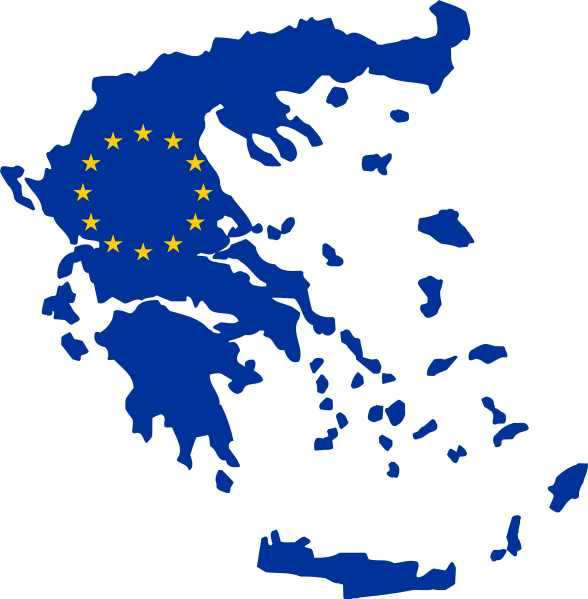 Note: this country-based report is part of the broader study that measured the influence of MEPs from all 28 EU Members States. To consult the methodology and cross-country comparisons read the full "Who holds the power in the European Parliament?" study.
Dimitros Papadimoulis, member of SYRIZA (GUE-NGL), is the most influential Greek MEP on our list. Dimitros is one of the Vice-Presidents of European Parliament. Among his responsibilities as VP, he is in charge of gender equality and he chairs the high-level group on Gender Equality and Diversity.
Kostas Chrysogonos, member of SYRIZA (GUE-NGL), places second on our list of influential Greeks. He is a political coordinator of GUE-NGL in the Committee on Legal Affairs. He also drafted reports on several topics, such as the application of the European order for payment procedure, as well as liability, compensation and financial security for offshore and gas operations.
Eva Kaili, member of PASOK (S&D), comes in third in our influence assessment of the most influential Greek MEPs. She is the Chair of the EP Delegation for relations with NATO, and  the Head of the Greek delegation in S&D. Kaili also drafted an Annual Tax Report.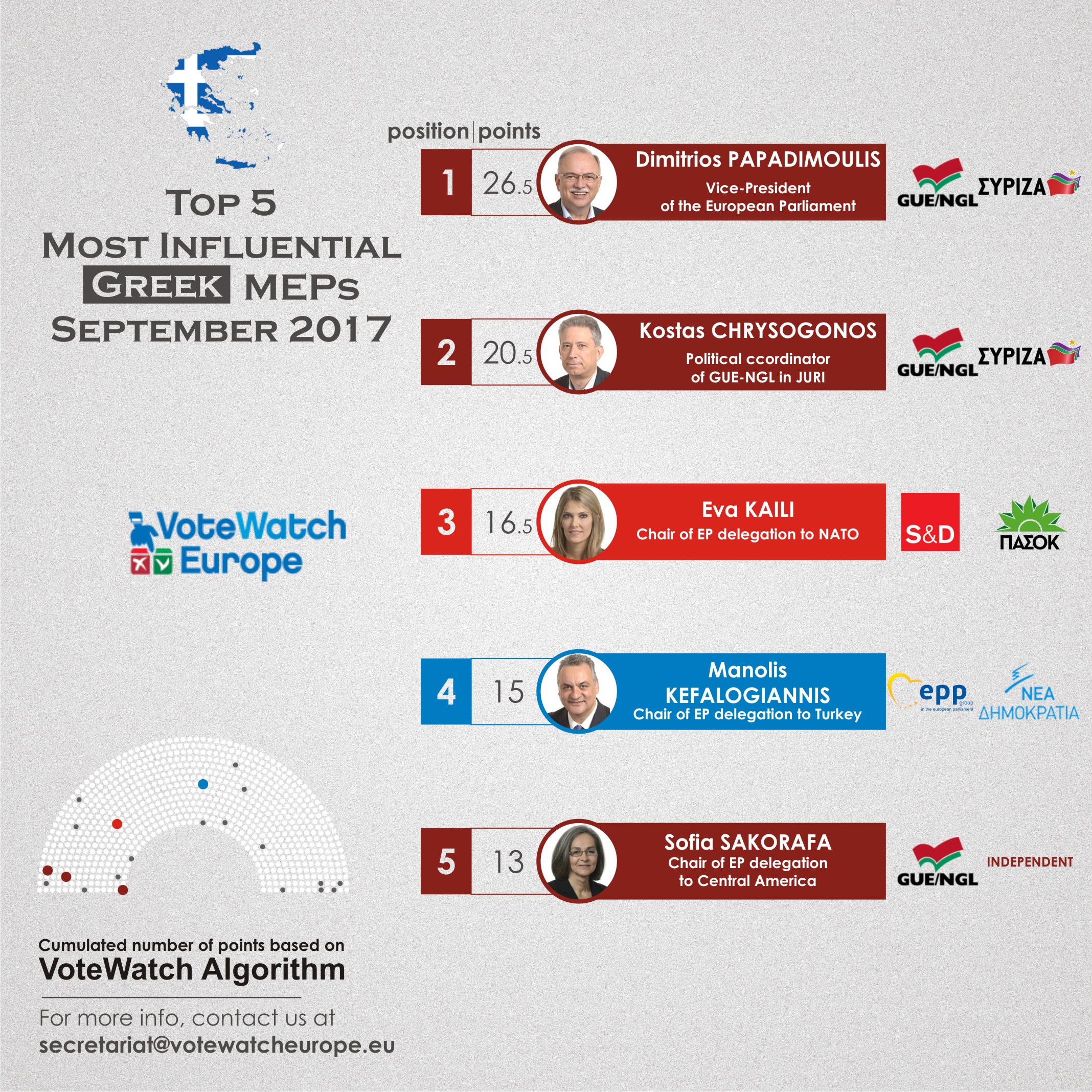 –
For more information about the methodology and the rest of the assessment, contact us at [email protected].
Read our overall assessment on the most influential MEPs in the European Parliament and the most influential MEPs on different policy areas.
Also read the other updated assessments by country:
Austria – Belgium – Bulgaria – Croatia – Cyprus – Czechia – Denmark – Estonia – Finland – France – Germany – Greece – Hungary – Ireland – Italy – Latvia –Lithuania – Luxembourg – Malta – Netherlands – Poland – Portugal – Romania – Slovakia – Slovenia –Spain – Sweden – United Kingdom