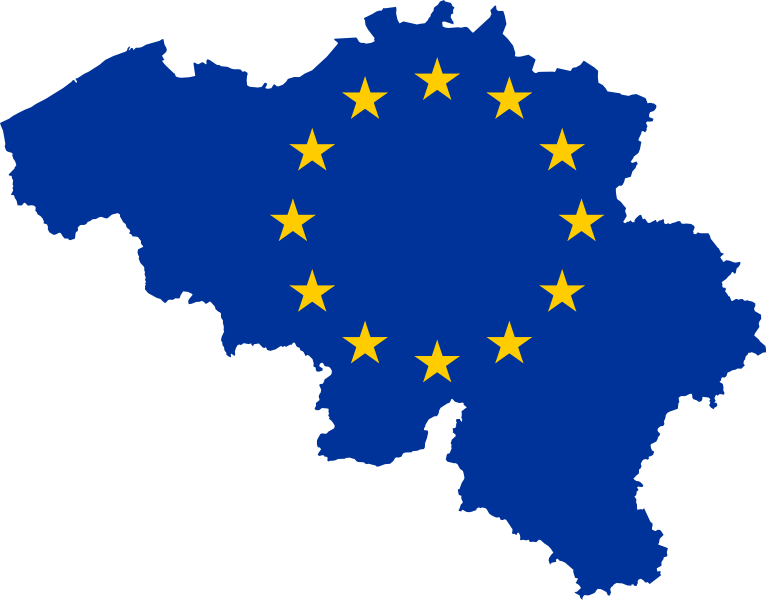 Note: this country-based report is part of the broader study that measured the influence of MEPs from all 28 EU Members States. To consult the methodology and cross-country comparisons read the full "Who holds the power in the European Parliament?" study.
Guy Verhofstadt, member of the Open Flemish Liberals and Democrats (ALDE/ADLE), is the most influential Belgian MEP. He has been the chair of his political group since 2009. Before joining the EP, he served as the Prime Minister of Belgium from 1999 to 2008. He is also  EP's coordinator on the Brexit negotiations. Finally, he drafted a report on the possible evolution and adjustments of the current institutional set up of the European Union.
Tied at the second place, we find Gérard Deprez, member of the Reformist Movement (ALDE/ADLE). He is one of the 'veterans' of the EP, as he was first elected as an MEP in 1984. Deprez is the political coordinator of his political group in the Committee on Budgets and  the Vice-Chair of the EP Delegation to the Euro-Latin American Parliamentary Assembly. He drafted several budget-related reports, such as the amendments to the 2014 budget. He also working on the reform of the European Union's system of own resources.
Anneleen Van Bossuyt, member of the New Flemish Alliance (ECR), is the second most influential Belgian MEP (together with Deprez). She is the Chair of the key Committee on Internal Market and Consumer Protection. Bossuyt is also drafting a legislative report on European services e-cards and related administrative facilities and another report on a Union certification system for aviation security screening equipment.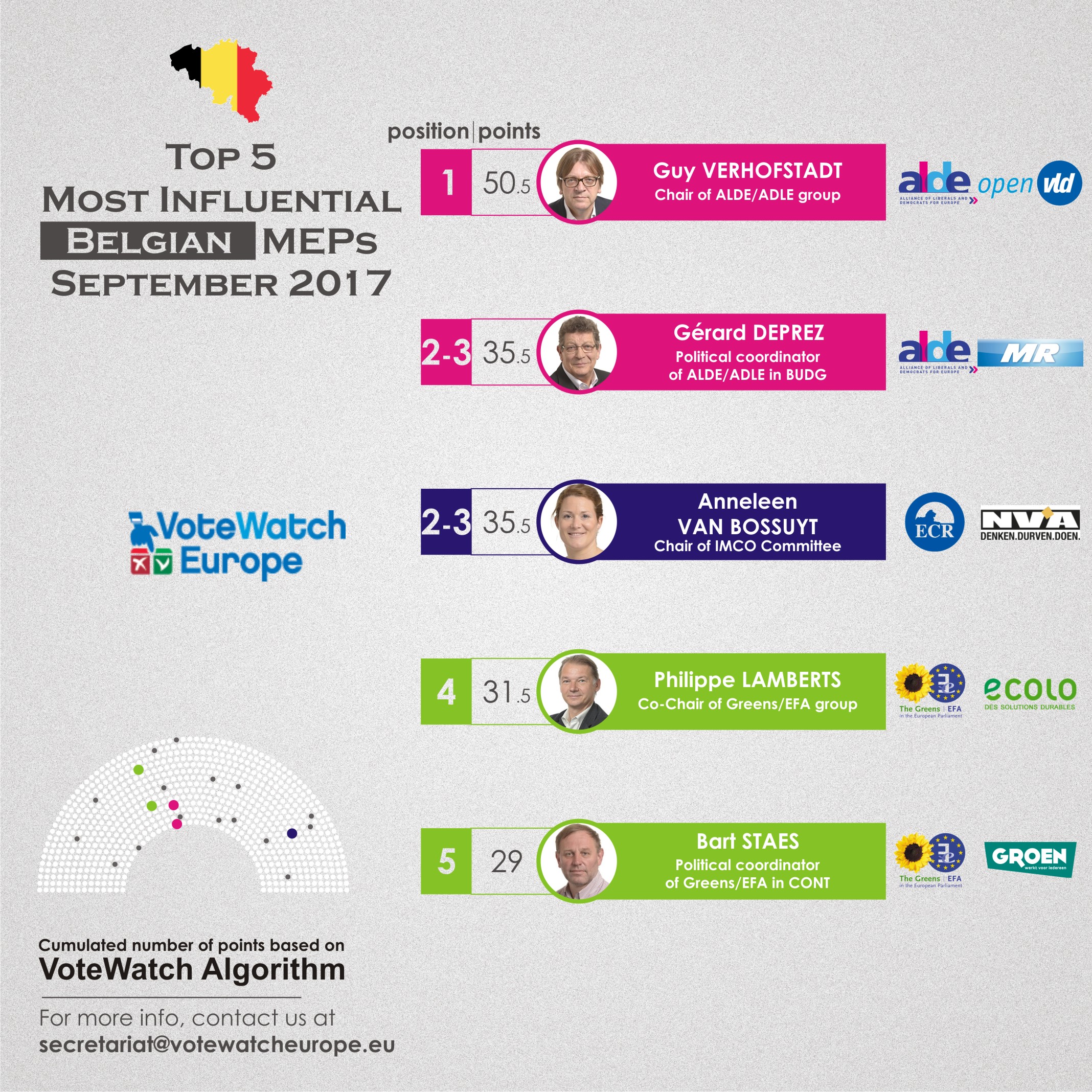 –
For more information about the methodology and the rest of the assessment, contact us at [email protected].
Read our overall assessment on the most influential MEPs in the European Parliament and the most influential MEPs on different policy areas.
Also read the other updated assessments by country:
Austria – Belgium – Bulgaria – Croatia – Cyprus – Czechia – Denmark – Estonia – Finland – France – Germany – Greece – Hungary – Ireland – Italy – Latvia –Lithuania – Luxembourg – Malta – Netherlands – Poland – Portugal – Romania – Slovakia – Slovenia –Spain – Sweden – United Kingdom