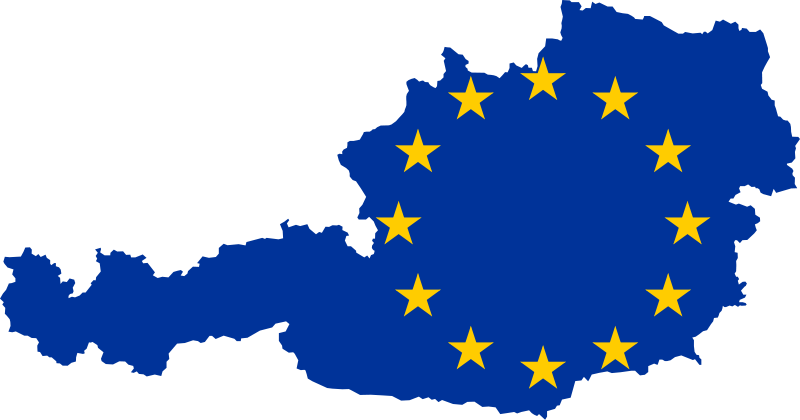 Note: this country-based report is part of the broader study that measured the influence of MEPs from all 28 EU Members States. To consult the methodology and cross-country comparisons read the full "Who holds the power in the European Parliament?" study.
At the first place of our Austrian list, we find Othmar Karas, member of the Austrian People's Party (EPP). Karas is the Chair of EP Delegation to the relations with Russia, as well as the Head of the Austrian delegation in the EPP. He also drafted a report on prudential requirements for credit institutions and investment firms.
Ulrike Lunacek, member of the Greens (Greens/EFA), is the second classified on our list. She is one of the Vice-Presidents of the European Parliament and she is in charge of EMAS and the European Political Parties (among other responsibilities). She also drafted several reports concerning Kosovo.
Josef Weidenholzer, member of the Social Democratic Party of Austria (S&D), is the third most influential Austrian MEP. He is the Vice-Chair of his political group, S&D. He also drafted opinion reports on issues such as the action plan on retail financial services, as well as the dissemination of Earth observation satellite data for commercial purposes.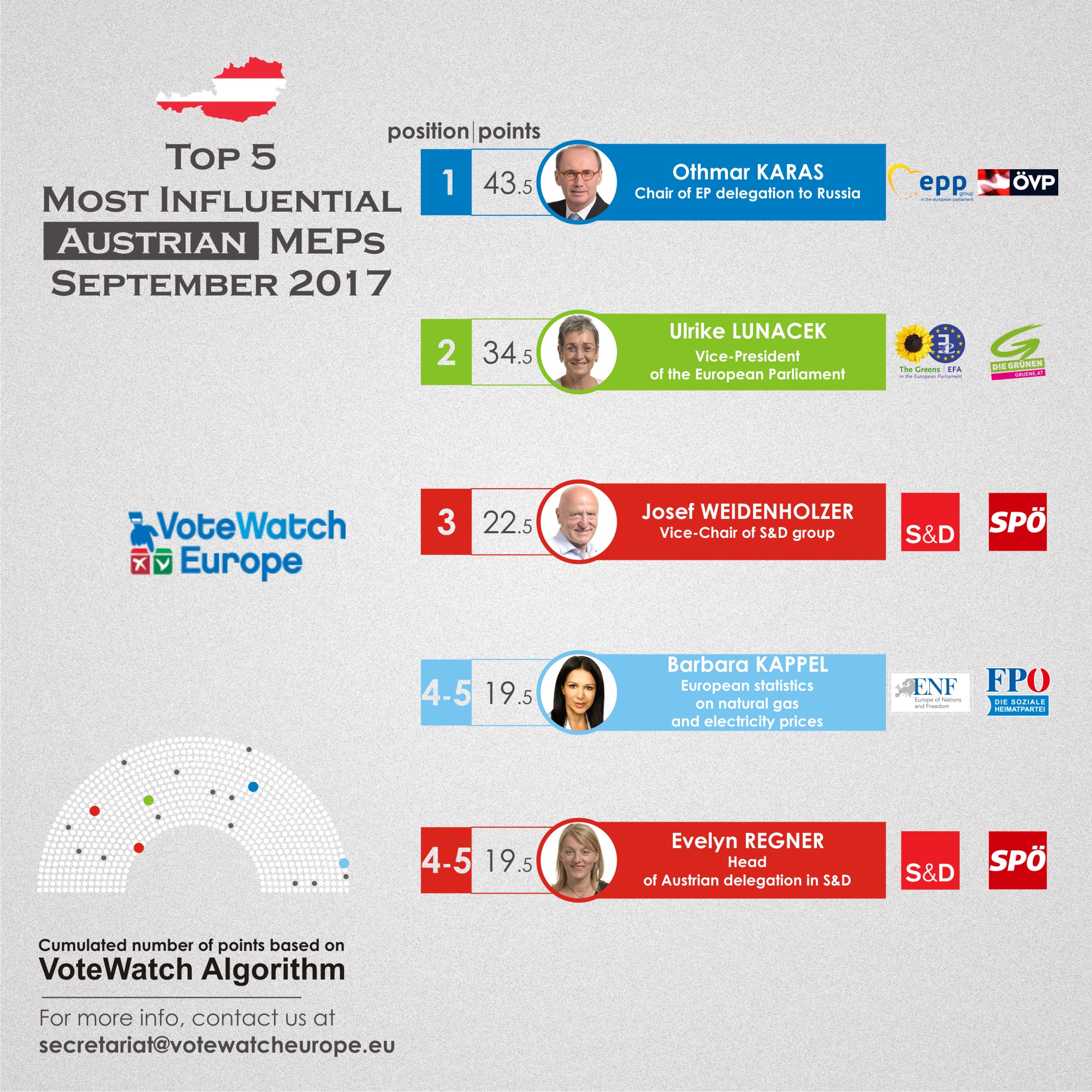 –
For more information about the methodology and the rest of the assessment, contact us at [email protected].
Read our overall assessment on the most influential MEPs in the European Parliament and the most influential MEPs on different policy areas.
Also read the other updated assessments by country:
Austria – Belgium – Bulgaria – Croatia – Cyprus – Czechia – Denmark – Estonia – Finland – France – Germany – Greece – Hungary – Ireland – Italy – Latvia –Lithuania – Luxembourg – Malta – Netherlands – Poland – Portugal – Romania – Slovakia – Slovenia –Spain – Sweden – United Kingdom