Note: this country-based report is part of the broader study that measured the influence of MEPs from all 28 EU Members States. To consult the methodology and cross-country comparisons read the full "Who holds the power in the European Parliament?" study.
The most influential Luxembourgian MEP is Mady Delvaux, a member of the Luxembourg Socialist Workers' Party. She is one of the Vice-Chairs of the Committee on Legal Affairs. She is very active in drafting parliamentary reports concerning several topics, such as a report on the simplification of the requirements for presenting certain public documents in the EU, as well as a report on the controls on cash entering or leaving the Union.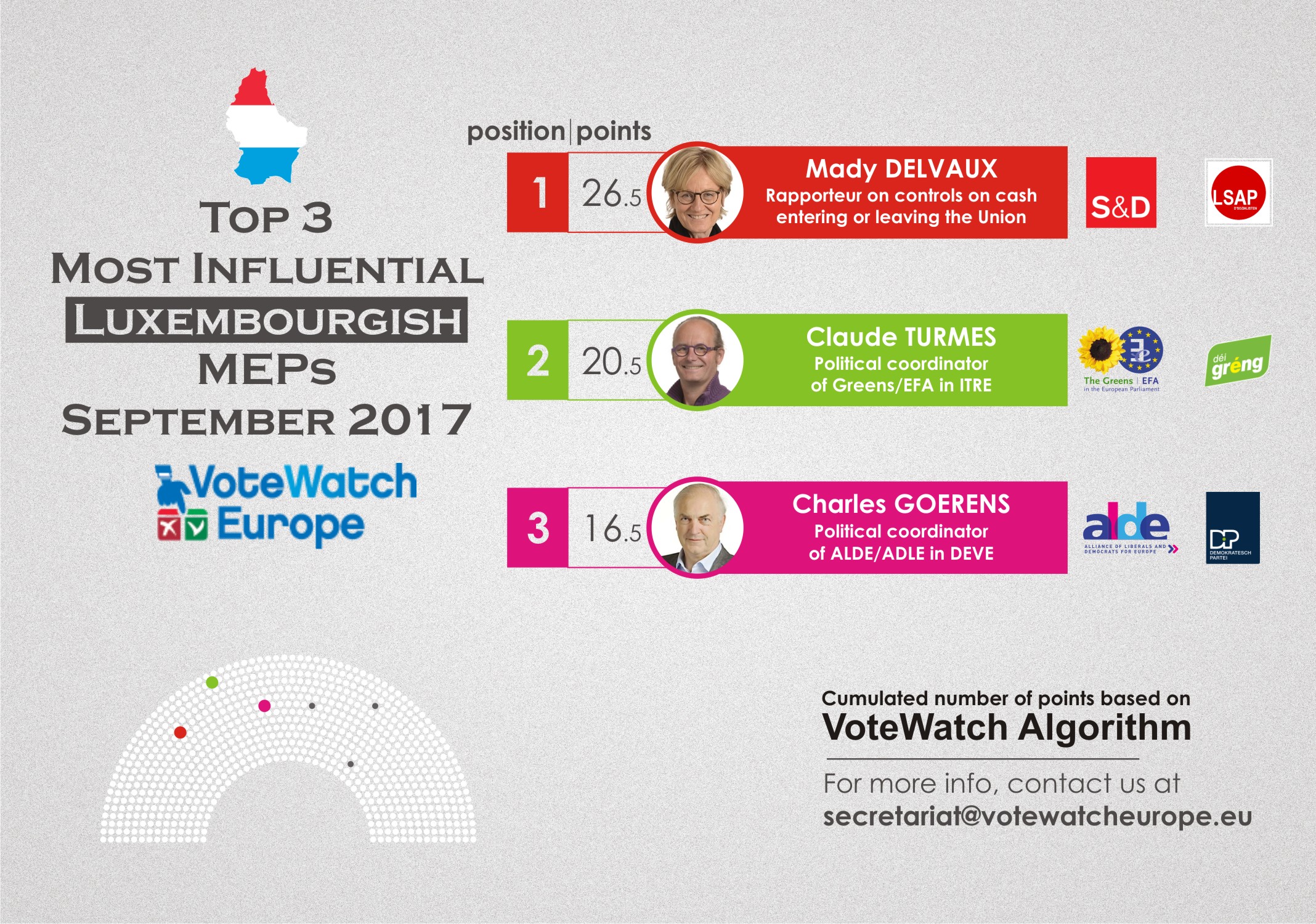 –
For more information about the methodology and the rest of the assessment, contact us at [email protected].
Read our overall assessment on the most influential MEPs in the European Parliament and the most influential MEPs on different policy areas.
Also read the other updated assessments by country:
Austria – Belgium – Bulgaria – Croatia – Cyprus – Czechia – Denmark – Estonia – Finland – France – Germany – Greece – Hungary – Ireland – Italy – Latvia –Lithuania – Luxembourg – Malta – Netherlands – Poland – Portugal – Romania – Slovakia – Slovenia –Spain – Sweden – United Kingdom