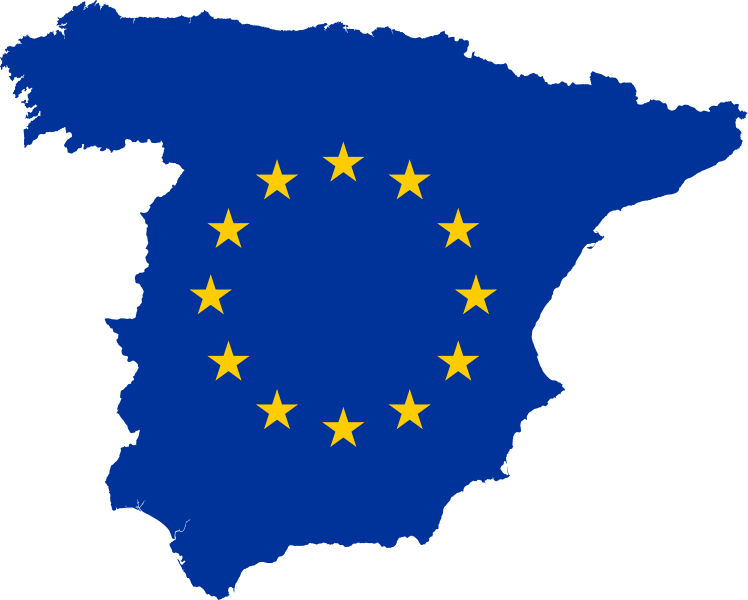 Note: this country-based report is part of the broader study that measured the influence of MEPs from all 28 EU Members States. To consult the methodology and cross-country comparisons read the full "Who holds the power in the European Parliament?" study.
Inés Ayala Sender, member of the Spanish Socialist Workers' Party (S&D), is the most influential Spanish MEP on our list. She is the political coordinator of her political group in the Committee on Budgetary Control, as well as the Chair of Delegation for relations with the Maghreb countries and the Arab Maghreb Union. Sender drafted several reports related to the discharge of the 2015 EU budget, as well reports on other issues, such as the cross-border exchange of information on road safety related traffic offences.
Gabriel Mato, member of the People's Party (EPP), is the second most influential Spanish MEP. He is the coordinator of the EPP in the Committee on Fisheries. He also drafted a report on the  conservation of fishery resources and protection of marine ecosystems through technical measures, the multiannual recovery plan for Bluefin tuna in the eastern Atlantic and the Mediterranean, as well as many other reports concerning fisheries.
Eider Gardiazabal Rubial, member of the Spanish Socialist Workers' Party (S&D),  comes in at the third place in our assessment of the most influential Spanish MEPs. She is the political coordinator of her group in the powerful Committee on Budgets. She also drafted several reports related to budgetary and financial issues, such as the asset management of Guarantee Fund for external actions, European Fund for Sustainable Development (EFSD), EFSD Guarantee and EFSD Guarantee Fund. She also drafted the reports on the 2015 EU Budget.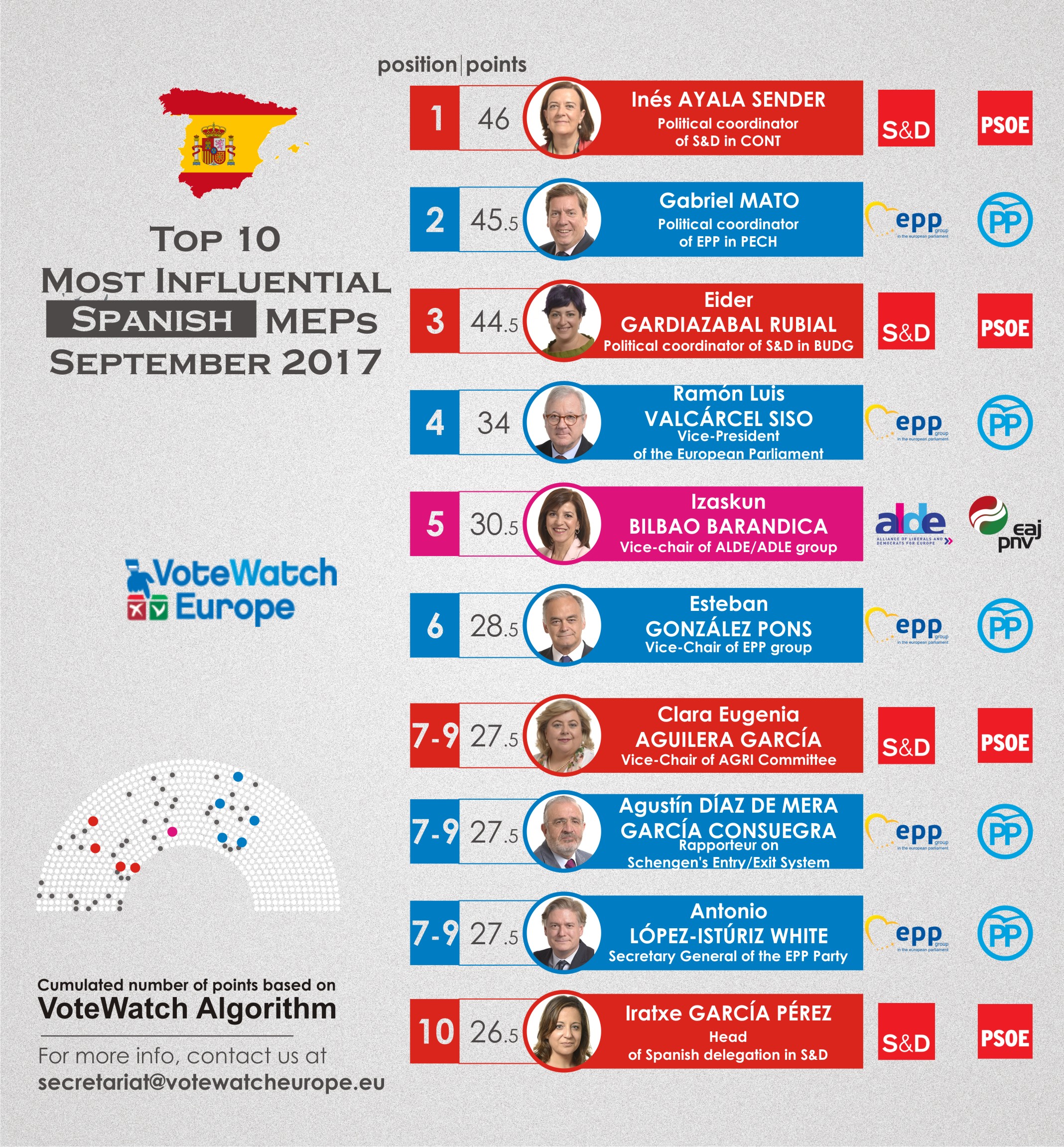 –
For more information about the methodology and the rest of the assessment, contact us at [email protected].
Read our overall assessment on the most influential MEPs in the European Parliament and the most influential MEPs on different policy areas.
Also read the other updated assessments by country:
Austria – Belgium – Bulgaria – Croatia – Cyprus – Czechia – Denmark – Estonia – Finland – France – Germany – Greece – Hungary – Ireland – Italy – Latvia –Lithuania – Luxembourg – Malta – Netherlands – Poland – Portugal – Romania – Slovakia – Slovenia –Spain – Sweden – United Kingdom