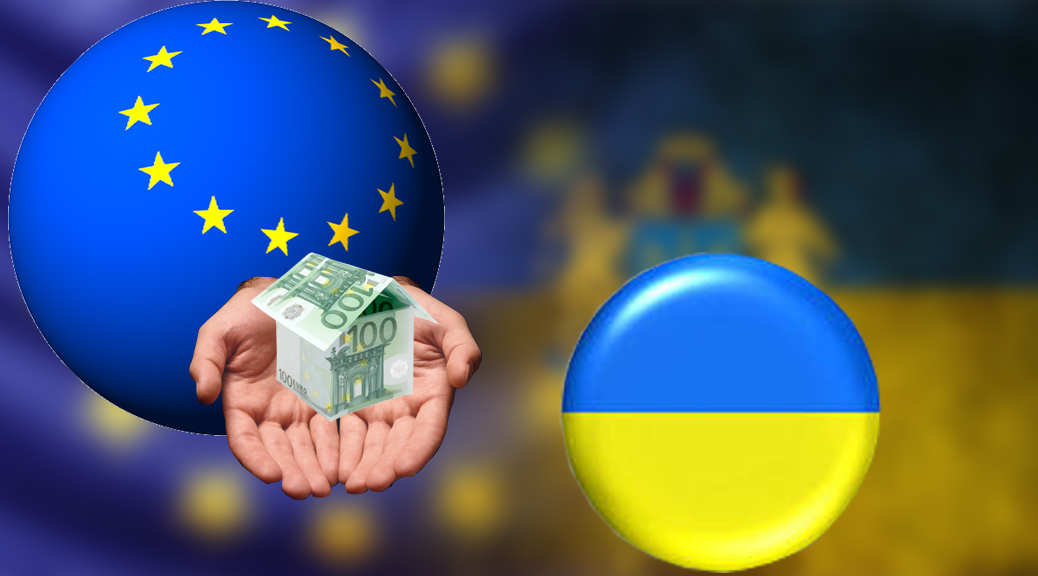 The European Parliament baked the plan to give an extra €1.8 billion in EU medium term loans to Ukraine. The aim of the financial aid is to help the country out of its economic recession and to support Ukraine's economic stabilisation and reform agenda.
The text was supported by 492 votes in favour, while 107 MEPs voted against and 13 abstained.
(Click here to see how the MEPs voted).
Most of the EU political groups voted in favour of this legislative resolution. The Members who voted against the financial aid being granted to Ukraine come from the eurosceptic group EFDD group (formed of the British UKIP, Italian 5-Star and their allies) and the radical left group GUE/NGL (formed of communists and their allies, such as Greek SYRIZA, Spanish Podemos), whose members voted against.  The radical right non-attached, such as French Front National, Austrian FPO, Dutch PVV also voted against. Similarly, most of the Members of Alternative for Germany (AfD), who sit in the ECR group, opposed the decision.
Ukraine is facing a severe crisis and a deep recession and the new government has put in place an ambitious macroeconomic adjustment and structural reform programme. This plan was backed by a financial assistance programme by the IMF and an EU macro-financial assistance (MFA) operation.
However, due to structural problems, the armed conflict in the East of the country and the trade restrictions imposed by Russia, the EU parliamentarians believe that additional financial assistance is needed. In the current context, Ukraine's external financial needs are larger than initially thought, requiring additional financial assistance by the international creditors and donors.
Therefore, a majority of MEPs voted in favour of further supporting the economic and political stabilisation of Ukraine. The EU parliamentarians also underlined that Ukraine has to fulfil some pre-conditions in order to be granted the EU's financial aid. These are the respect of effective democratic mechanisms, the rule of law and the respect for human rights. Moreover, the Ukrainian government must commit itself to continuing the fight against the oligarchic structure, corruption and enhance the efficiency of its public services.
The MFA is an exceptional EU crises-response mechanism available to the EU's partner countries facing important balance of payment problems. This particular case represents the biggest financial aid given by the Union to any third country in such a short time. Moreover, the MFA is complementary to the assistance of other donors in the context of the economic programme supported by the IMF.