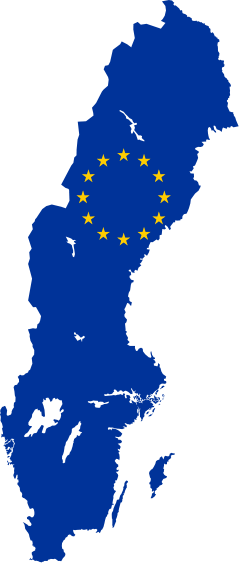 Note: this country-based report is part of the broader study that measured the influence of MEPs from all 28 EU Members States. To consult the methodology and cross-country comparisons read the full "Who holds the power in the European Parliament?" study.
The most influential Swede, Cecilia Wikström, is a member of the Liberal Party (ALDE).  Before joining the European Parliament in 2009, she studied Theology in the University of Uppsala and has been practicing as a priest for the Swedish Church since 1994. She holds important positions within both her own political group and the European Parliament as a whole. In fact, she is the political coordinator for ALDE in the Committee on Civil Liberties, Justice and Home Affairs as well as the Chair of the Committee on Petitions. Recently, Wikström has also worked on migration: she was the rapporteur on a file concerning the facilitation of entry and residence of non-EU nationals for research, study and voluntary purposes.
Linnéa Engström, member of the Green Party (Greens/EFA), is the second most influential Swedish MEPs in the European Parliament. Engström is very active on fisheries policy, as she is one of the vice-chair of the Committee on Fisheries, as well as the coordinator of her political group in the same Committee. She also drafted reports on the sustainable management of external fishing fleets, the recovery of eel stocks, as well as the resuming of whaling by Japan.
Anna Maria Corazza Bildt closes our overview on the most influential Swedish MEPs. After being elected among the ranks of the Moderate Party (EPP), she serves as Vice-chair of the Committee on Internal Market and Consumer Protection. Corazza Bildt is also very active on the protection of children's rights. In fact, she is the co-chair of the intergroup on Children's rights and recently drafted a report on the trafficking of unaccompanied minors in Europe.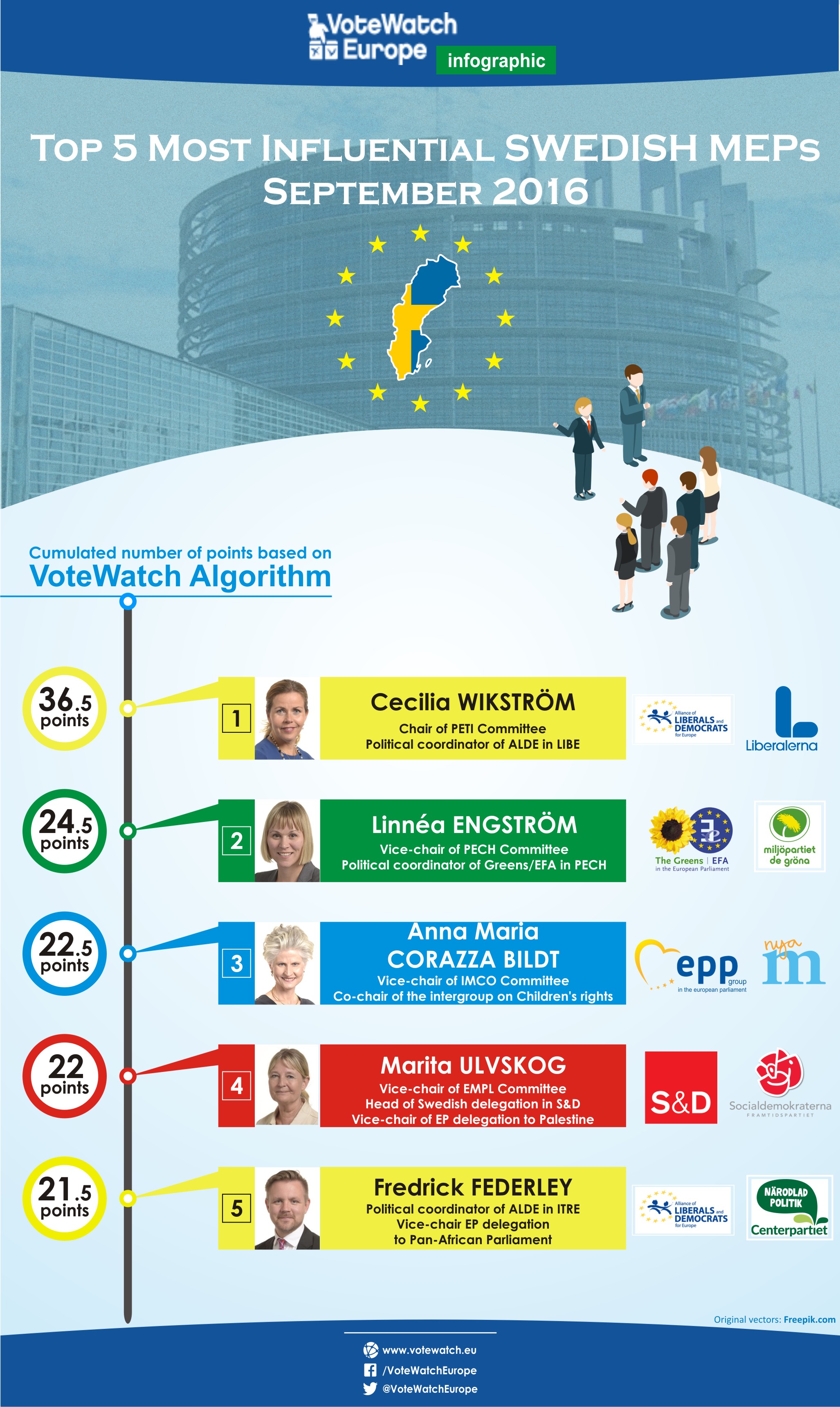 For more information about the methodology and the rest of the assessment, contact us at [email protected].
Read the overall assessment on the most influential MEPs in the European Parliament and the most influential MEPs in Neighbourhood and Enlargement Policy . 
Also read the other assessments by country:
Austria – Belgium – Bulgaria – Croatia – Cyprus – Czechia – Denmark – Estonia – Finland – France – Germany – Greece – Hungary – Ireland – Italy – Latvia –Lithuania – Luxembourg – Malta – Netherlands – Poland – Portugal – Romania – Slovakia – Slovenia –Spain – United Kingdom