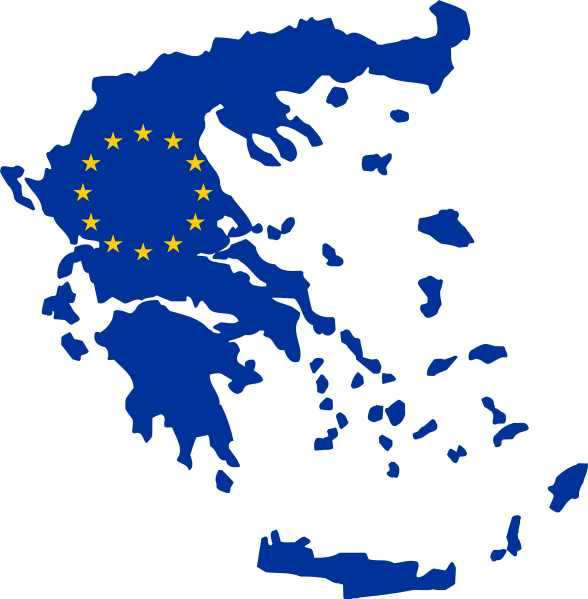 Note: this country-based report is part of the broader study that measured the influence of MEPs from all 28 EU Members States. To consult the methodology and cross-country comparisons read the full "Who holds the power in the European Parliament?" study.
Dimitris Papadimoulis, who is a member of Alexis Tsipras's SYRIZA, tops our list on the most influential Greek MEPs. Before starting his political career, Papadimoulis worked as an engineer and business executive, although he has been involved in the Greek Left Movement from a young age. He was an MEP for SYRIZA since its foundation in 2004 and he rejoined the EP in 2014, after 5 years spent in the national parliament. In addition to his role within his political group (he is a member of the bureau of GUE-NGL), he was elected as the Vice-President of the EP (the only one from his political group).
A woman from S&D is the second classified in our list of MEPs. Eva Kailli joined the EP in 2014, when she was elected as a member of the Panhellenic Socialist Movement (more commonly known as PASOK). She previously served as a MP in her national Parliament after working as an anchorwoman for one of the main Greek TV Channels. As she was involved in defense policy since her first mandate in the Greek national parliament, Kailli is now the chair of the EP delegation for the relations with the NATO Parliamentary Assembly.
Another member of SYRIZA, Kostas Chrysogonos, occupies the third position in our ranking on the most influential Greek MEPs. Before joining the EP in 2014, he was a professor of Constitutional Law at the University of Thessaloniki. He also wrote several books and academic articles on issues related to constitutional law and civil rights. Given his strong legal background, he was nominated as the political coordinator of GUE-NGL in the Committee on Legal Affairs. Over the current Parliamentary term, he drafted own initiatives reports on several issues, such as the contrast to wildlife trafficking and the enforcement of consumer protection laws.
For more information about the methodology and the rest of the assessment, contact us at [email protected].
Read the overall assessment on the most influential MEPs in the European Parliament and the most influential MEPs in Neighbourhood and Enlargement Policy . 
Also read the other assessments by country:
Austria – Belgium – Bulgaria – Croatia – Cyprus – Czechia – Denmark – Estonia – Finland – France – Germany – Hungary – Ireland – Italy – Latvia –Lithuania – Luxembourg – Malta – Netherlands – Poland – Portugal – Romania – Slovakia – Slovenia –Spain – Sweden – United Kingdom