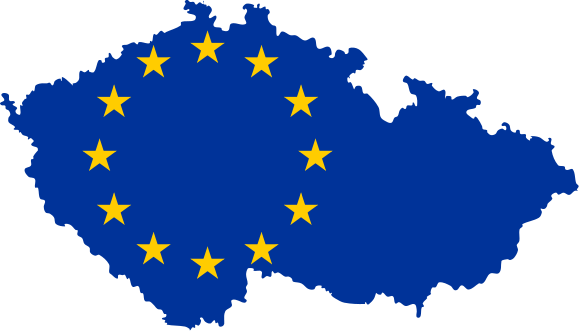 Note: this country-based report is part of the broader study that measured the influence of MEPs from all 28 EU Members States. To consult the methodology and cross-country comparisons read the full "Who holds the power in the European Parliament?" study.
Pavel Poc, member of Czech Social Democratic Party (S&D) and Petr Ježek, member of ANO 2011 (ALDE), are the most influential Czech MEPs.
Before joining the EP in 2009, Pavel Poc worked as a biologist and a policy expert on environmental issues in Czechia.  In the EP, he is one of the Vice-Chairs of the Environment, Public Health and Food Safety Committee. Because of his commitment to environmental protection, Poc chairs the "Climate change, sustainable development and biodiversity" intergroup. Apart from his activities on environmental issues, he also heads of the Czech delegation in S&D.
The other first classified Czech, Petr Ježek, was elected in 2014, after having spent most of his career in the Czech government.  In fact, he worked in the Ministry of Foreign Affairs and he served as the head of the Prime-Minister cabinet in 2003. In the European Parliament, Petr Ježek chairs the EP delegation to Japan and was appointed rapporteur on the prospectus to be published when securities are offered to the public or admitted to trading.
Not far from the others, Pavel Svodoba is the third most influential Czech MEP. The member of the Christian and Democratic Union – Czechoslovak People's Party (EPP) joined the EP in 2014 and, since then, he has been serving as the Chair of the Committee on Legal Affairs. He is very active on the enforcement of intellectual property rights and he wrote an own initiative report on the matter. He is also interested in improving the law making process and he drafted a report on the interpretation and implementation of the interinstitutional agreement on better law-making.
For more information about the methodology and the rest of the assessment, contact us at [email protected].
Read the overall assessment on the most influential MEPs in the European Parliament and the most influential MEPs in Neighbourhood and Enlargement Policy . 
Also read the other assessments by country:
Austria – Belgium – Bulgaria – Croatia – Cyprus – Denmark – Estonia – Finland – France – Germany – Greece – Hungary – Ireland – Italy – Latvia –Lithuania – Luxembourg – Malta – Netherlands – Poland – Portugal – Romania – Slovakia – Slovenia –Spain – Sweden – United Kingdom