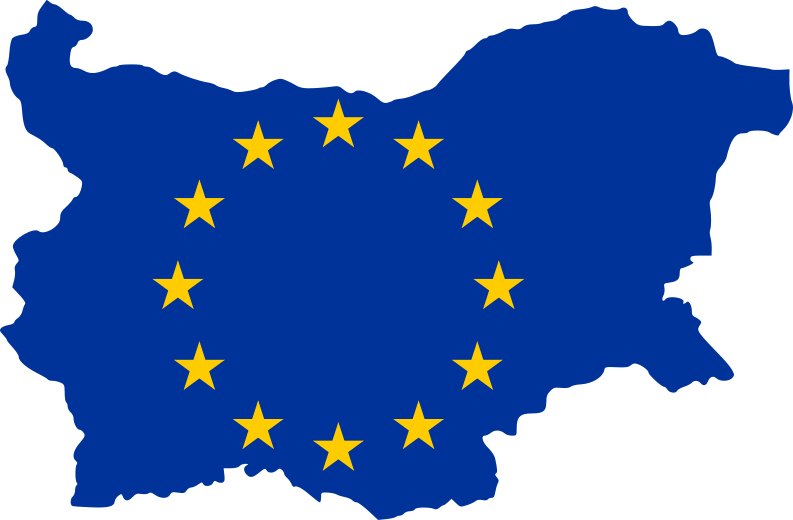 Note: this country-based report is part of the broader study that measured the influence of MEPs from all 28 EU Members States. To consult the methodology and cross-country comparisons read the full "Who holds the power in the European Parliament?" study.
Mariya Gabriel, Vice-Chair of the EPP political group, is the best positioned Bulgarian in both our overall assessment of the influence of MEPs and the assessment on the most influential MEPs in neighborhood and enlargement policy. Before joining the EP in 2009, Gabriel graduated in Bulgarian and French languages and worked as a professor of Political Sciences. In the EP, she is very active on issues concerning visa's requirements for foreign nationals, as she drafted several reports regarding lifting visas requirements for the citizens of neighboring countries (Ukraine and Georgia) as well as visa waivers for people coming from remote islands.
At the second place, we found Iskra Mihaylova, who is a member of the Movement for Rights and Freedoms (ALDE). Before starting her political career, Mihaylova studied in Bulgaria and Russia to become a librarian. She has a considerable experience in EU regional policy, as Mihaylova worked for several years on the implementation of EU regional cohesion policy in Bulgaria. Because of her expertise on the matter, she is now chairing the REGI Committee of the European Parliament (the first Bulgarian MEP to chair a committee since the country joined the EU in 2007). She is also active on the legislative dossiers regarding regional and cohesion funds as well as financial management for Member States with financial difficulties. 
The third position is occupied by a member of the Bulgarian Socialist party, Iliana Iotova (S&D). Iotova was a reporter in the 1990s for the Bulgarian National Television before becoming press officer for the Bulgarian Socialist Party. She joined the EP already in 2007 and she currently serves as the vice-chair of the committee on Civil Liberties, Justice and Home Affairs (LIBE), as well as the vice-chair of the EP delegation to Montenegro. Iotova is now running as the vice-presidential nominee for the Socialist Party in the upcoming Bulgarian presidential elections.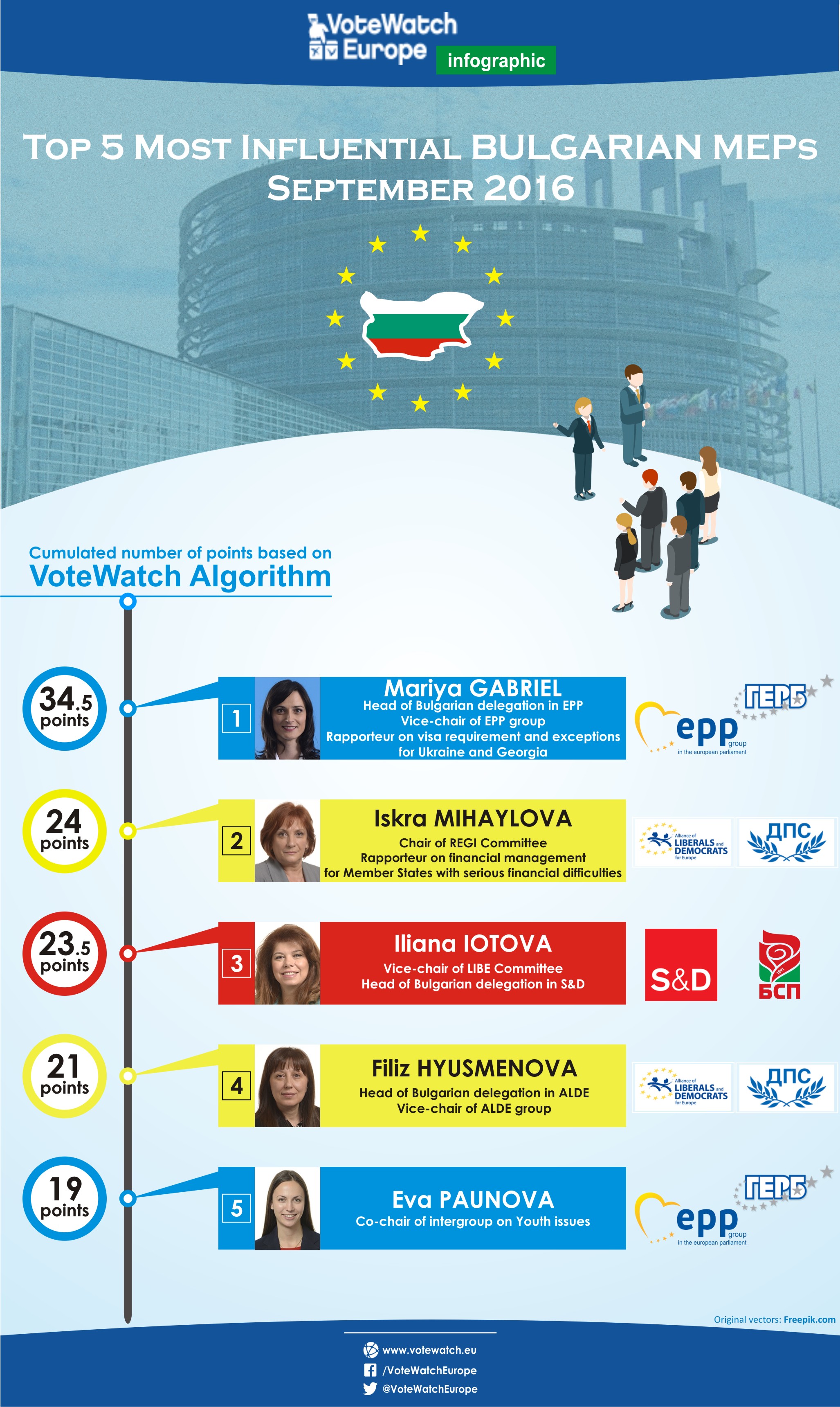 For more information about the methodology and the rest of the assessment, contact us at [email protected].
Read the overall assessment on the most influential MEPs in the European Parliament and the most influential MEPs in Neighbourhood and Enlargement Policy . 
Also read the other assessments by country:
Austria – Belgium – Croatia – Cyprus – Czechia – Denmark – Estonia – Finland – France – Germany – Greece – Hungary – Ireland – Italy – Latvia –Lithuania – Luxembourg – Malta – Netherlands – Poland – Portugal – Romania – Slovakia – Slovenia –Spain – Sweden – United Kingdom