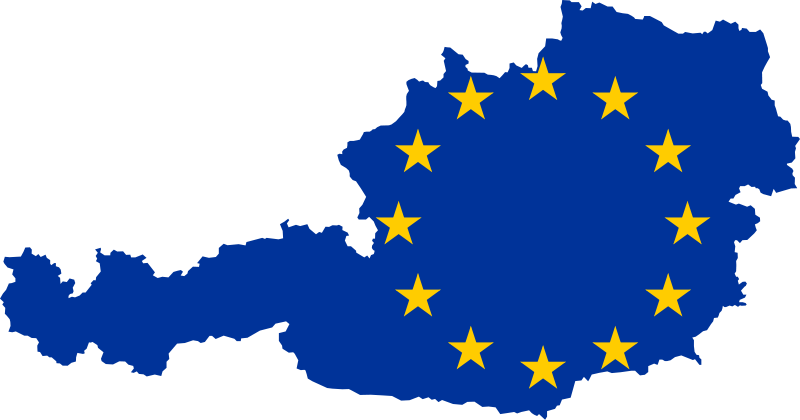 Note: this country-based report is part of the broader study that measured the influence of MEPs from all 28 EU Members States. To consult the methodology and cross-country comparisons read the full "Who holds the power in the European Parliament?" study.
Othmar Karas is the most influential Austrian MEP in the EP. The member of the Austrian People's Party (EPP) is a veteran in the European Parliament. First elected in 1999, Karas is the head of Austrian delegation in the European People's Party. In addition to his position within his political group, Othmar Karas has also played an important role in the institution as a whole: in the previous term, he was a Vice-President of the European Parliament and now he chairs the EP delegation to Russia. Karas also recently drafted an own initiative report on increasing the access to finance for Small and Medium Enterprises.
The second position is occupied by a member of the Austrian Social Democrat Party, Evelyn Regner (S&D). Regner is a lawyer and worked for Austrian Trade Union Federation as the head of its international department and as a special advisor on social policy. Given her background, also in the European Parliament Regner has been quite active on socialy policy's issues such as social dumping and disclosure of income tax information by certain branches. She also holds important positions within her political group: she is the head of the Austrian delegation in S&D as well as the political coordinator of S&D in JURI.
Ulrike Lunacek, Austrian Green party (Greens/EFA), occupies the third position in our list on the most influential Austrian MEPs. A graduate in translation between Spanish and German, Lunacek worked as journalist and project coordinator in NGOs on development cooperation. On her second term as an MEP in the European Parliament, she is Vice-President of the EP and Vice-Chair of the delegation to Bosnia and Herzegovina and Kosovo. She is one of the most influential MEPs on EU's enlargement policy: in particular she drafted several reports regarding the EU's relations with Kosovo. Lunacek is also a feminist activist and chairs the Intergroup on LGBTI Rights.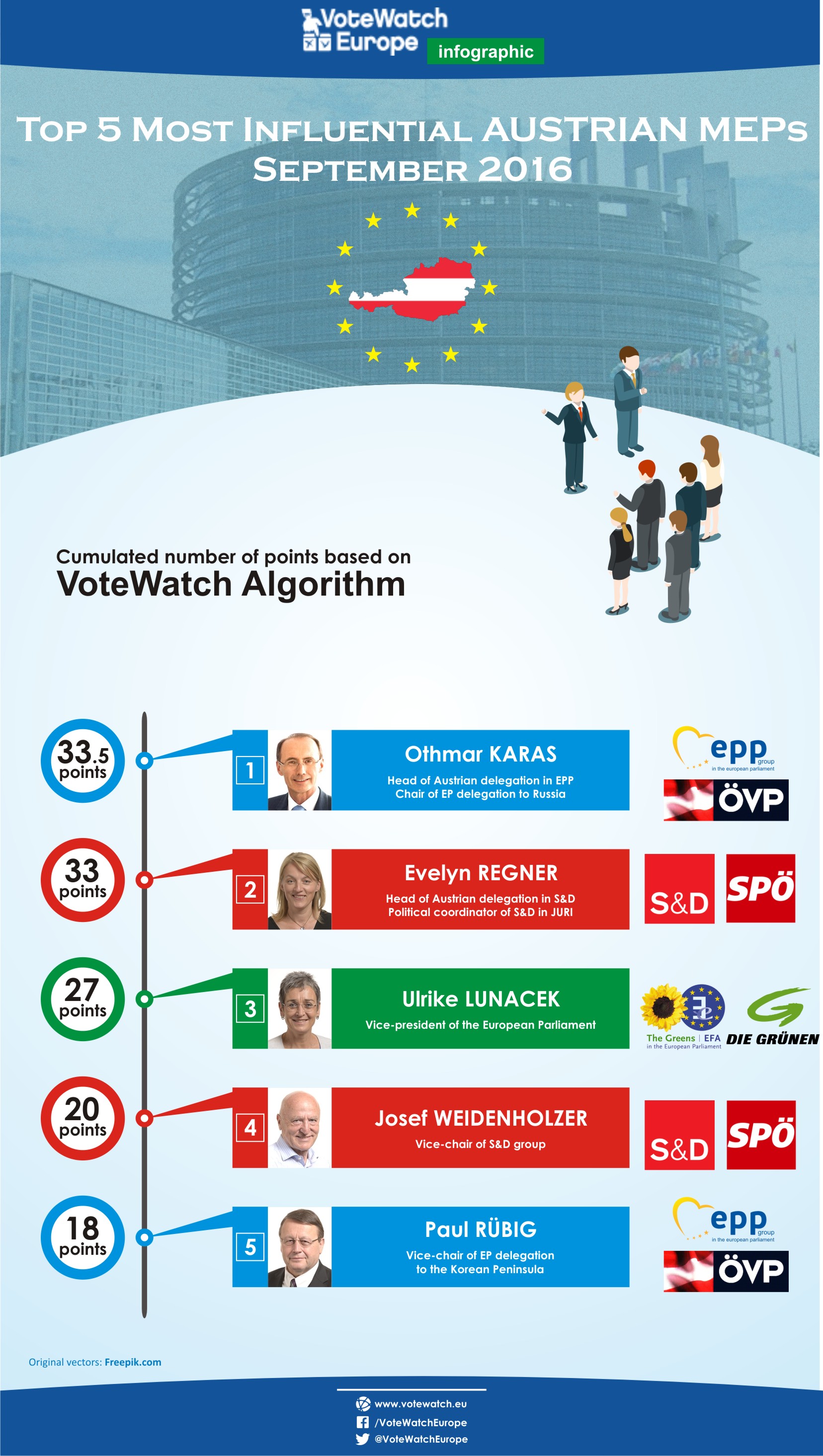 For more information about the methodology and the rest of the assessment, contact us at [email protected].
Read the overall assessment on the most influential MEPs in the European Parliament and the most influential MEPs in Neighbourhood and Enlargement Policy . 
Also read the other assessments by country :
Belgium – Bulgaria – Croatia – Cyprus – Czechia – Denmark – Estonia – Finland – France – Germany – Greece – Hungary – Ireland – Italy – Latvia –Lithuania – Luxembourg – Malta – Netherlands – Poland – Portugal – Romania – Slovakia – Slovenia –Spain – Sweden – United Kingdom