Note: this country-based report is part of the broader study that measured the influence of MEPs from all 28 EU Members States. To consult the methodology and cross-country comparisons read the full "Who holds the power in the European Parliament?" study.
Petras Auštrevičius, member of the Liberal Movement, is the most influential Lithuanian MEP according to our algorithm. Before joining the EP in 2014, the Lithuanian MEP had his doctoral studies in Economics and held several positions for the Lithuanian government: advisor to the Prime-Minister on foreign affairs, Chancellor and Chief negotiator for Lithuanian membership to the EU. Also because of his experience in foreign policy, he was elected to the chairmanship of the EP delegation to Afghanistan. Auštrevičius is also active on neighbourhood policy, as he drafted a report on the conclusion of the association agreement between Moldova and the European Union.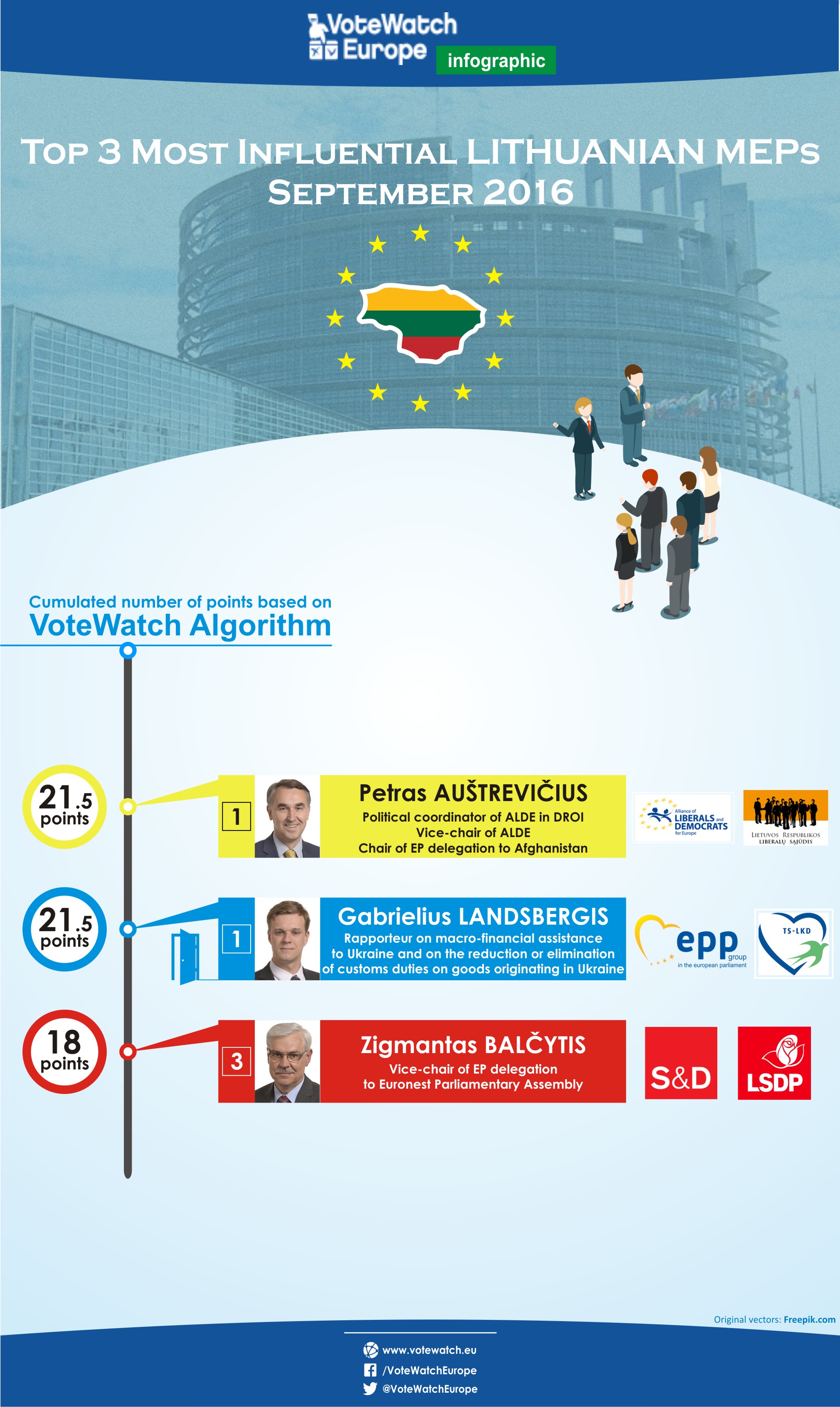 For more information about the methodology and the rest of the assessment, contact us at [email protected].
Read the overall assessment on the most influential MEPs in the European Parliament and the most influential MEPs in Neighbourhood and Enlargement Policy . 
Also read the other assessments by country:
Austria – Belgium – Bulgaria – Croatia – Cyprus – Czechia – Denmark – Estonia – Finland – France – Germany – Greece – Hungary – Ireland – Italy – Latvia – Luxembourg – Malta – Netherlands – Poland – Portugal – Romania – Slovakia – Slovenia –Spain – Sweden – United Kingdom