Note: this country-based report is part of the broader study that measured the influence of MEPs from all 28 EU Members States. To consult the methodology and cross-country comparisons read the full "Who holds the power in the European Parliament?" study.
The most influential Latvian MEP, Krišjānis Kariņš, was born in the United States and moved to Latvia after finishing his doctorate in Linguistics in Pennsylvania. In Latvia, Kariņš created his own company on frozen foods manufacturing and distribution and founded the New Era party (EPP). After having served as Minister of Economy of Latvia for 4 years, he was elected to the EP in 2009 and has been the head of Latvian delegation in EPP since then. Kariņš also holds other important positions within his political group, as he is the political coordinator of the EPP two committees (EMIS and ITRE). He is also active on legislative files, for instance, he was rapporteur on the prevention of the use of the financial system for the purposes of money laundering.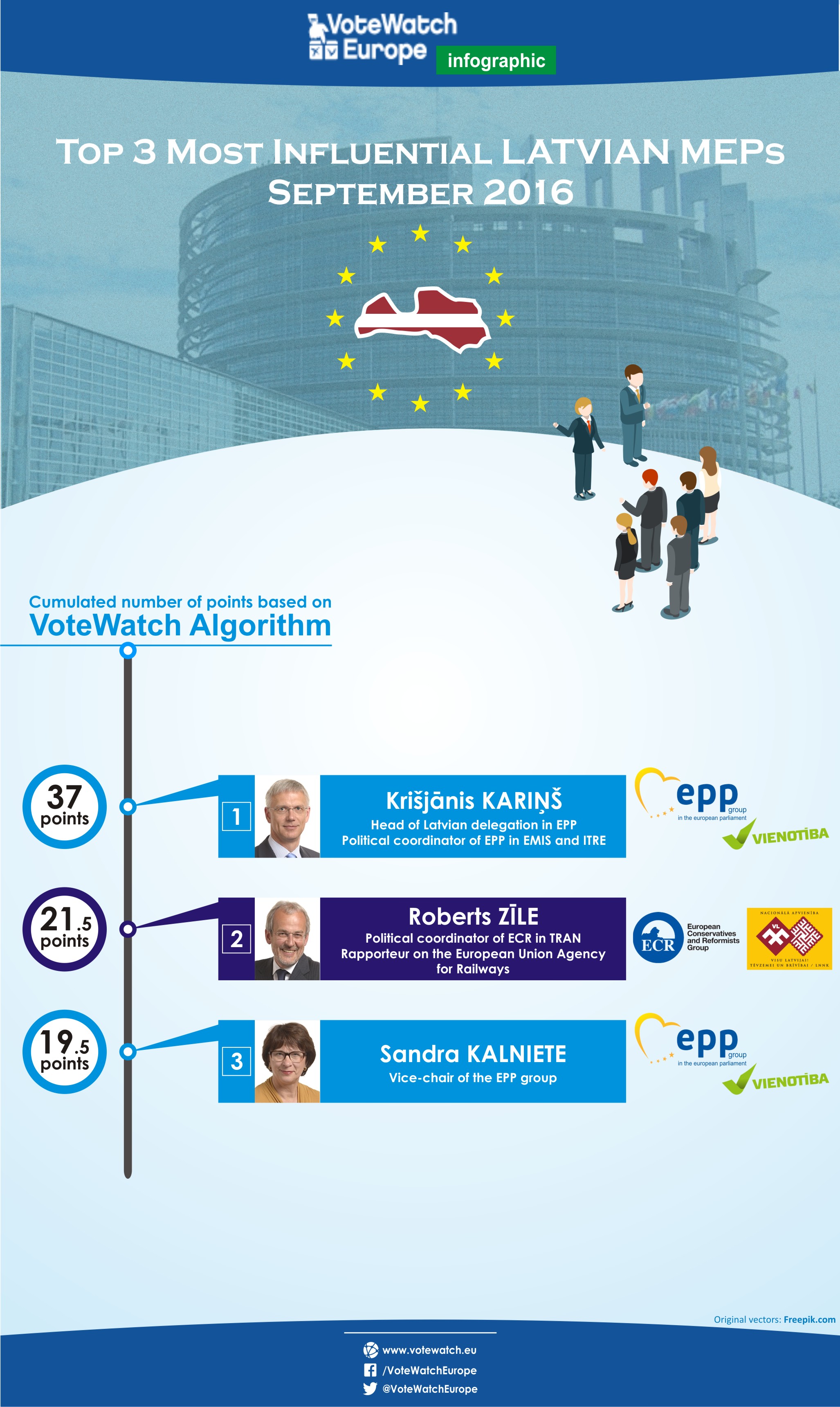 For more information about the methodology and the rest of the assessment, contact us at [email protected].
Read the overall assessment on the most influential MEPs in the European Parliament and the most influential MEPs in Neighbourhood and Enlargement Policy . 
Also read the other assessments by country:
Austria – Belgium – Bulgaria – Croatia – Cyprus – Czechia – Denmark – Estonia – Finland – France – Germany – Greece – Hungary – Ireland – Italy –Lithuania – Luxembourg – Malta – Netherlands – Poland – Portugal – Romania – Slovakia – Slovenia –Spain – Sweden – United Kingdom