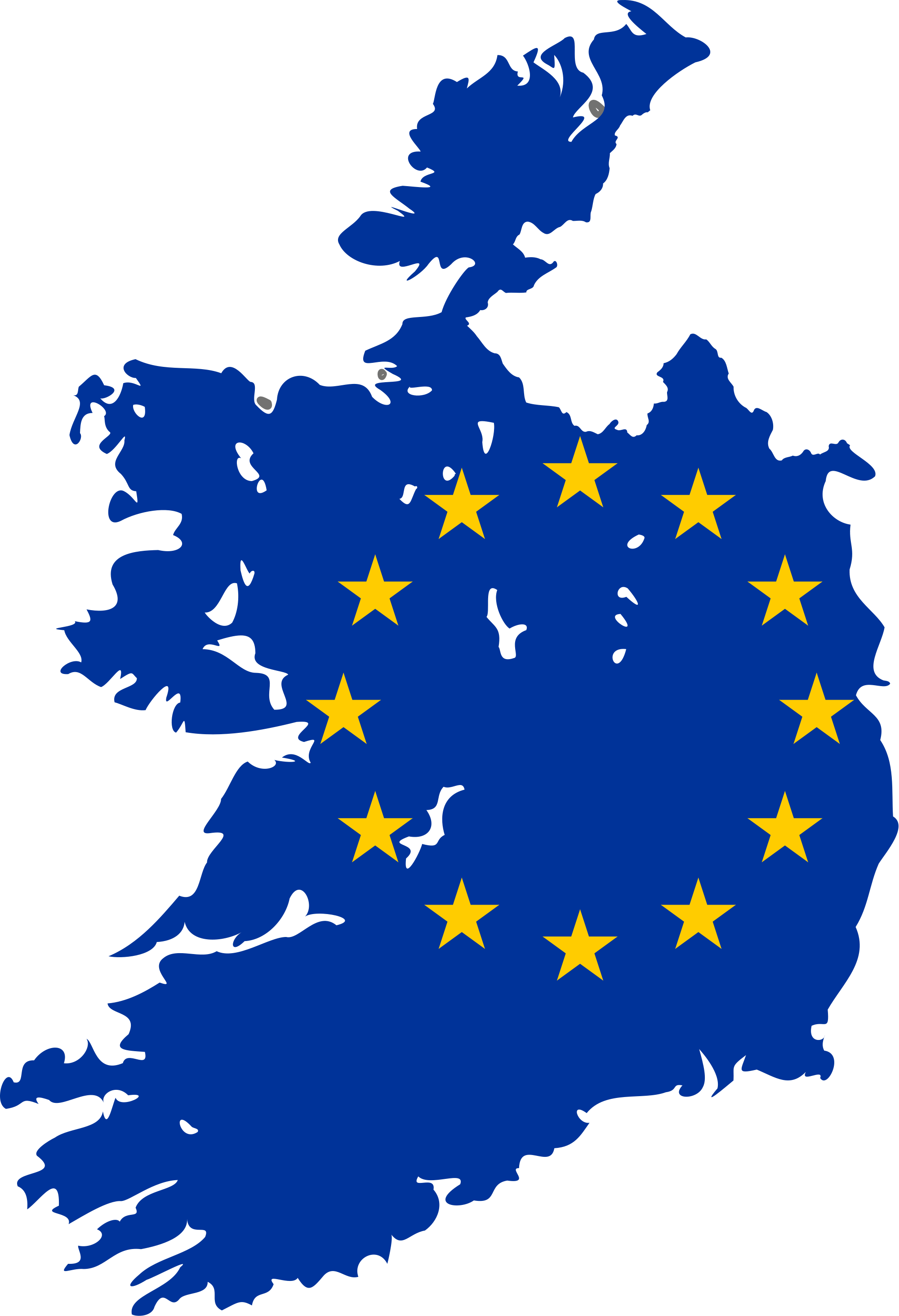 Note: this country-based report is part of the broader study that measured the influence of MEPs from all 28 EU Members States. To consult the methodology and cross-country comparisons read the full "Who holds the power in the European Parliament?" study.
At the top of our Irish list, we found Mairead McGuinness, who is a member of the centre-right wing Fine Gael (EPP). She is Vice-President of the European Parliament and, according to the press, one of the potential candidate to replace Martin Schulz as the President of the European institution.
Before joining the EP in 2004, the most influential Irish MEP was a well-known journalist and commentator. Apart from overseeing the parliament's information policy, press and citizens relations, McGuinness is involved in agriculture and rural development, also because of her educational background in agricultural economics. Finally, she is also the Vice-chair of the EP delegation to Montenegro.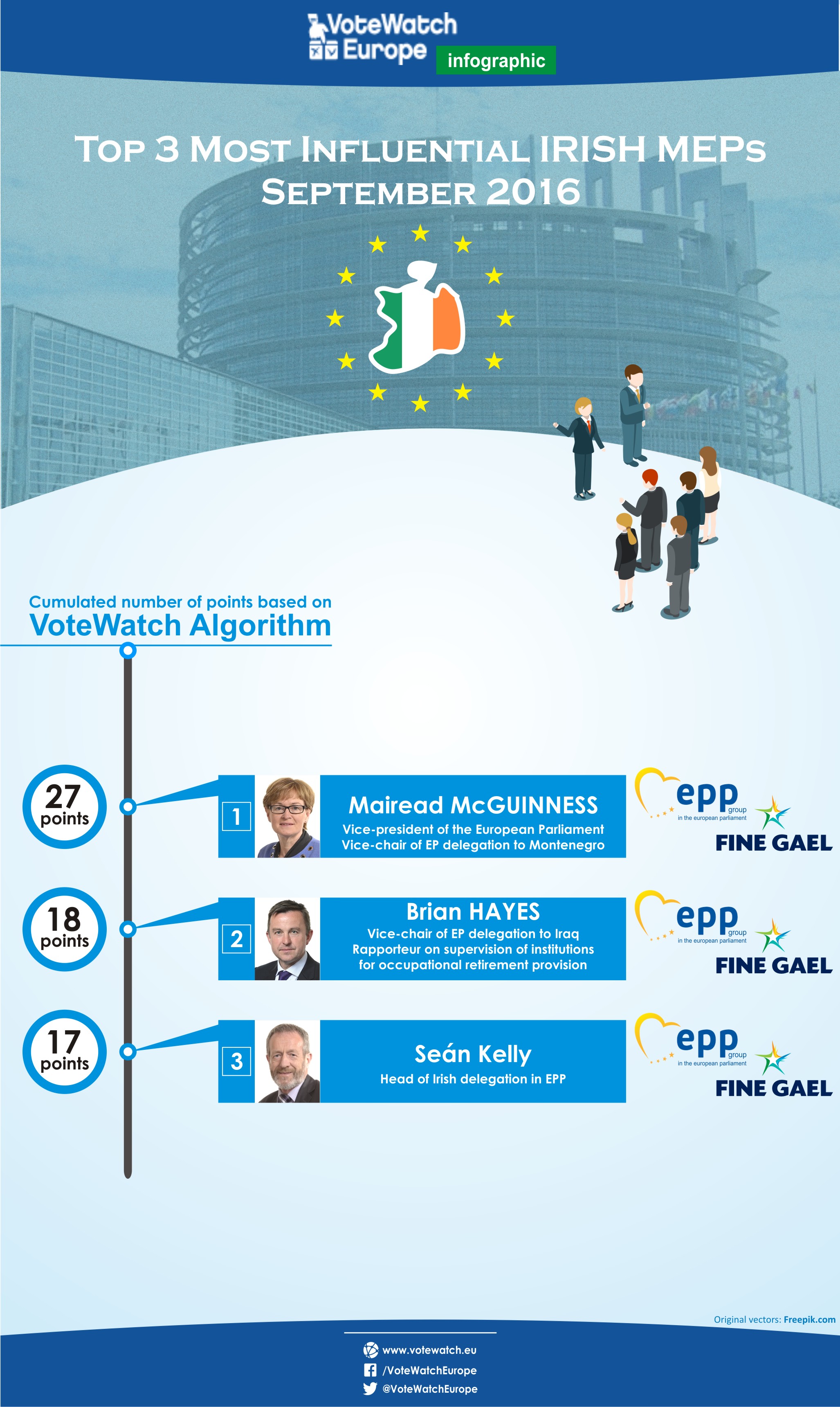 For more information about the methodology and the rest of the assessment, contact us at [email protected].
Read the overall assessment on the most influential MEPs in the European Parliament and the most influential MEPs in Neighbourhood and Enlargement Policy . 
Also read the other assessments by country:
Austria – Belgium – Bulgaria – Croatia – Cyprus – Czechia – Denmark – Estonia – Finland – France – Germany – Greece – Hungary – Italy – Latvia –Lithuania – Luxembourg – Malta – Netherlands – Poland – Portugal – Romania – Slovakia – Slovenia –Spain – Sweden – United Kingdom