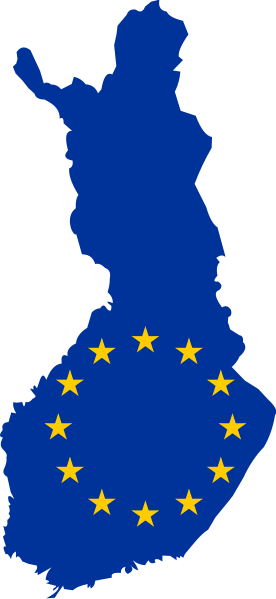 Note: this country-based report is part of the broader study that measured the influence of MEPs from all 28 EU Members States. To consult the methodology and cross-country comparisons read the full "Who holds the power in the European Parliament?" study.
Petri Sarvamaa is the most influential Finnish MEP over the first half of this 8th term.  He has an atypical background: he worked as a freelance sport reporter and was the international coordinator and foreign editor of a TV channel: YLE TV news. Sarvamaa, who joined the EP for the first time in 2012, holds important positions related to budgetary policy. In fact, he is the Vice-Chair of the Committee on Budgets as well as the EPP coordinator in another key committee: the Committee on Budgetary Control. Additionally, Sarvamaa drafted several reports on the use of the European Globalisation Adjustment Fund.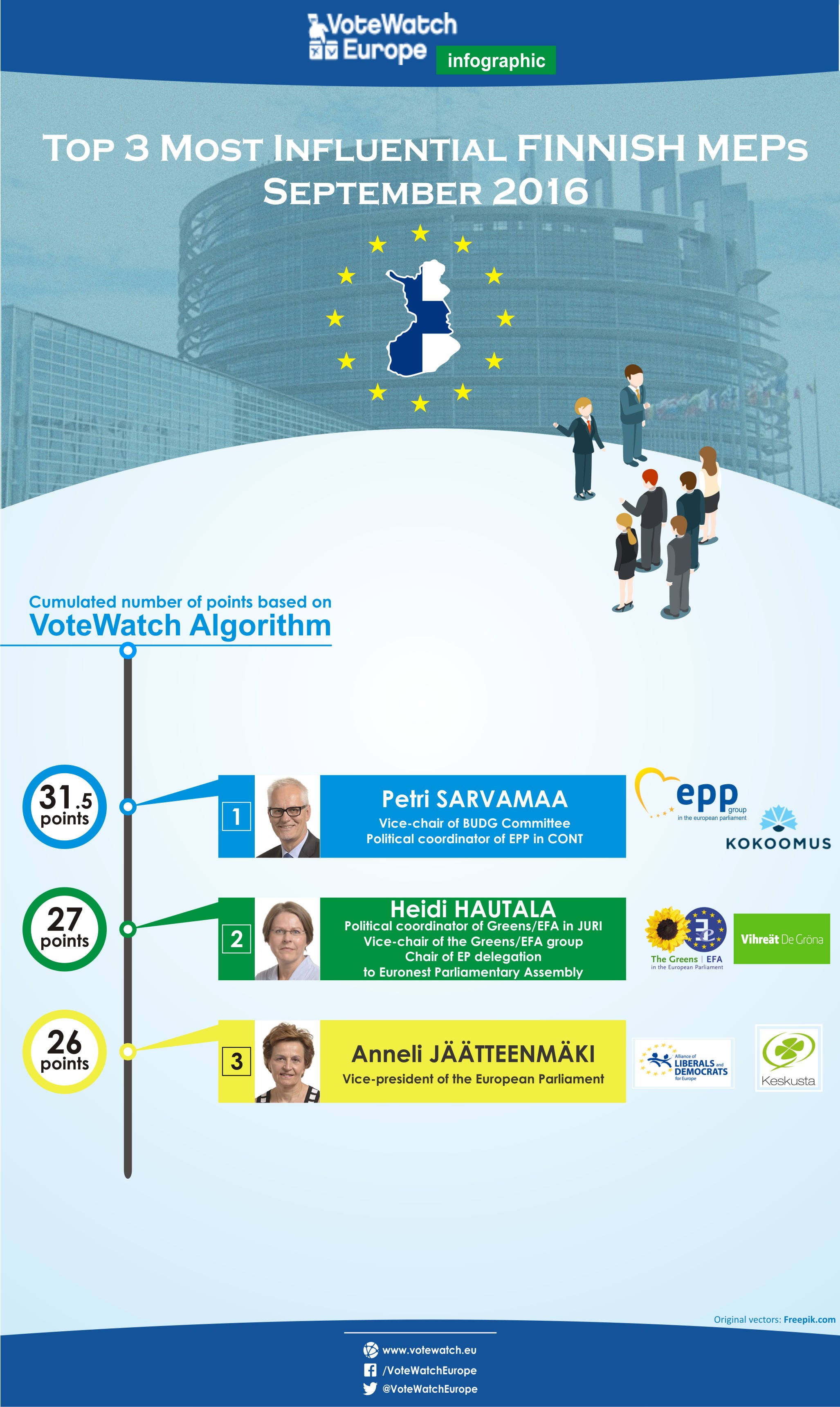 For more information about the methodology and the rest of the assessment, contact us at [email protected].
Read the overall assessment on the most influential MEPs in the European Parliament and the most influential MEPs in Neighbourhood and Enlargement Policy . 
Also read the other assessments by country:
Austria – Belgium – Bulgaria – Croatia – Cyprus – Czechia – Denmark – Estonia – France – Germany – Greece – Hungary – Ireland – Italy – Latvia –Lithuania – Luxembourg – Malta – Netherlands – Poland – Portugal – Romania – Slovakia – Slovenia –Spain – Sweden – United Kingdom