Note: this country-based report is part of the broader study that measured the influence of MEPs from all 28 EU Members States. To consult the methodology and cross-country comparisons read the full "Who holds the power in the European Parliament?" study.
A member of the Estonian Reform Party, Kaja Kallas (ALDE), occupies the first position in our list on the most influential Estonian MEPs. She is the daughter of Siim Kallas, a former commissioner who first introduced a transparency register for lobbyists in the European institutions. Kaja Kallas is an attorney specialised in European and Estonian competition law as well as in digital and energy policy. Because of her expertise in the field, she drafted a report on the digital single market act, as well as on a European legal framework for customs infringements and sanction. In addition to her legislative activity, she is also vice-chair of the EP delegation to Ukraine.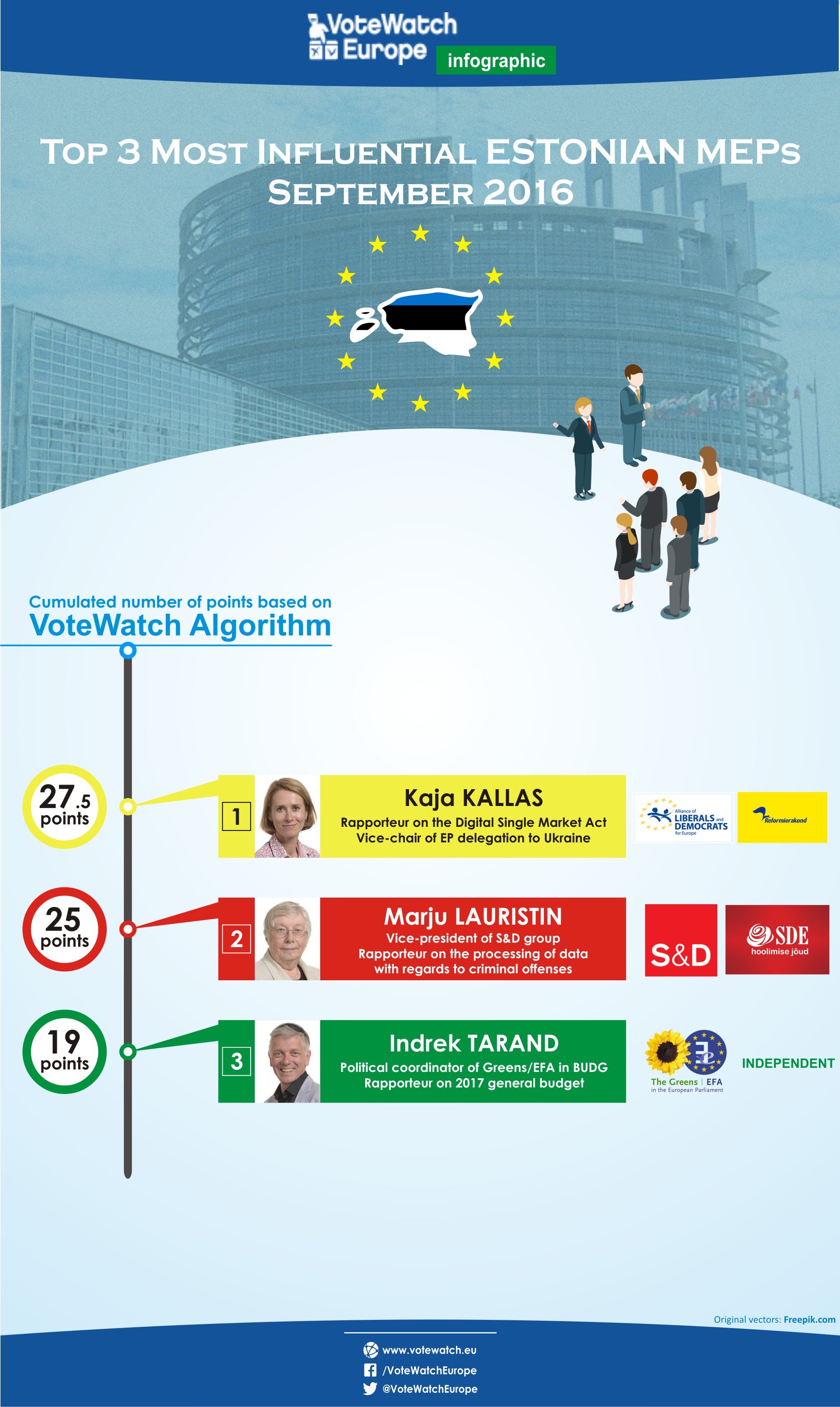 For more information about the methodology and the rest of the assessment, contact us at [email protected].
Read the overall assessment on the most influential MEPs in the European Parliament and the most influential MEPs in Neighbourhood and Enlargement Policy . 
Also read the other assessments by country:
Austria – Belgium – Bulgaria – Croatia – Cyprus – Czechia – Denmark – Estonia – Finland – France – Germany – Greece – Hungary – Ireland – Italy – Latvia –Lithuania – Luxembourg – Malta – Netherlands – Poland – Portugal – Romania – Slovakia – Slovenia –Spain – Sweden – United Kingdom