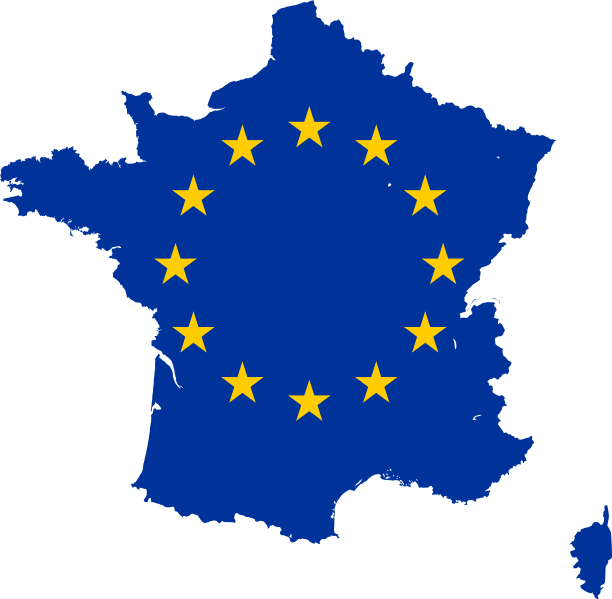 Note: this country-based report is part of the broader study that measured the influence of MEPs from all 28 EU Members States. To consult the methodology and cross-country comparisons read the full "Who holds the power in the European Parliament?" study.
A member of Hollande's Socialist Party, Sylvie Guillaume, leads our list on the most influential French MEPs. She joined the European Parliament in 2009, after many years of political experience at both local, regional and national level. Before becoming vice-President of the European Parliament, she was the vice-chair of her political group, the Socialist and Democrats (from 2012 to 2014). In addition to her political position in the Parliament, she is specialized in the procedures for granting international protection. The issue is particularly salient at the moment because of the ongoing refugee crisis. Just few months ago, she drafted a report on the EU common list for safe countries of origin, which is a cornerstone of the European Agenda on Migration.
Likewise, the second classified in the French List, the centrist Marielle de Sarnez, can boast a long career within her national political party (the now extinct Union for French Democracy) before joining the European Parliament as a member of Democratic Movement (ALDE). She holds an important position within the Liberal political group in the Parliament, as she is the head of the French national delegation in ALDE, as well as the Vice-Chair of the political group. However, most of her score stems from her activity as rapporteur on files under the Ordinary Legislative Procedure (which is the procedure empowering the European Parliament the most vis-à-vis the other European institutions) in the Committee on International Trade. In particular, de Sarnez is specialized in EU's trade relations with Tunisia, as she authored a report on introduction of emergency trade measures for Tunisia, as well a report on further macro-financial assistance to the North African country.
Finally, Pervenche Berès closes our overview on the three most influential French MEPs over the last two years. As with Guillaume, she is also a member of the Socialist party and joined the European Parliament in 1994. Before becoming an MEP, Berès worked in the Secretariat of the Committee on Foreign Affairs of the French National Assembly. This MEP is currently the head of the French delegation in S&D and the political coordinator of the group in Committee on Economic and Social Affairs. In addition to her key role in S&D, she is also the co-chair of the intergroup on cultural and creative industries.

For more information about the methodology and the rest of the assessment, contact us at [email protected].
Read the overall assessment on the most influential MEPs in the European Parliament and the most influential MEPs in Neighbourhood and Enlargement Policy . 
Also read the other assessments by country:
Austria – Belgium – Bulgaria – Croatia – Cyprus – Czechia – Denmark – Estonia – Finland – Germany – Greece – Hungary – Ireland – Italy – Latvia –Lithuania – Luxembourg – Malta – Netherlands – Poland – Portugal – Romania – Slovakia – Slovenia –Spain – Sweden – United Kingdom