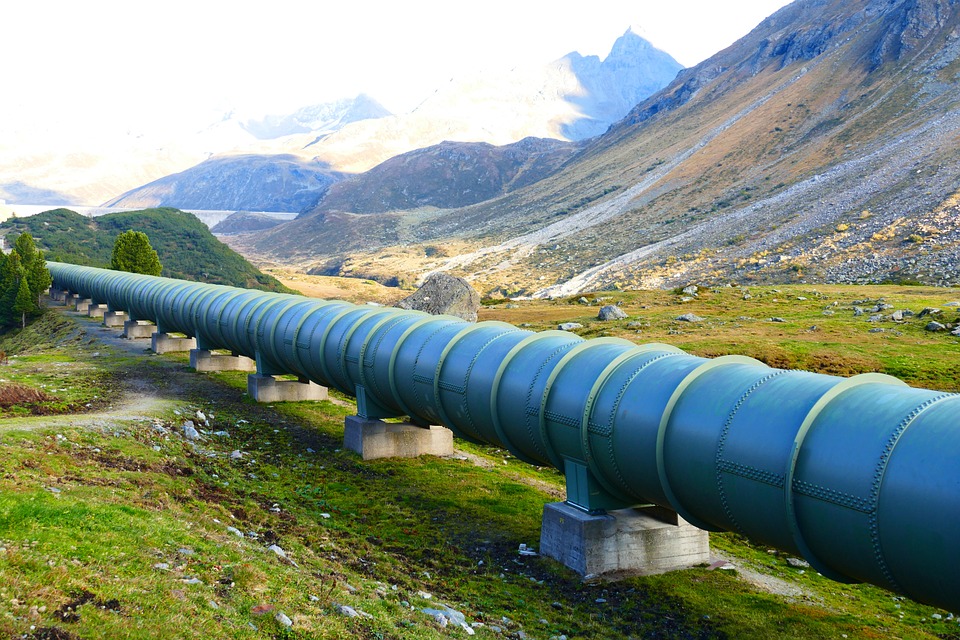 by Yannis Salavopoulos, MBA, CEO of CAPITALS Circle Group and Global Sustain GmbH, Guest Lecturer at SRH Berlin Int. Management University
The transition to a low carbon economy in the European Union (EU) with cleaner energy requires energy security. Important elements of energy security are the EU itself, competent authorities in the member states and energy providers (state, semi state or private energy companies). Holistic Risk Management, Continuity and Crisis Management Plans as well as better functioning, coordination and intelligence exchange mechanisms between Member States are essential in order to be able to prevent or mitigate all possible risks in the energy supply and thus safeguard energy security.
–
The EU Energy Security Strategy
EU launched its energy security strategy in 2014. EU conducted energy stress tests to analyse the ability of Europe's energy system to cope with severe gas disruptions. To help protect against gas disruptions, the EU reinforced its security of supply laws with the adoption of the Security of Gas Supply and Regulation in 2010. EU countries must ensure that gas is supplied even under demanding conditions such as a disruption of main gas infrastructure lasting for 30 days. They must also prepare Preventive Action Plans and Emergency Plans to prevent and deal with potential crises. EU countries are further required to maintain oil stocks equal to at least 90 days of their average daily consumption under the Minimum Stocks of Crude Oil and/or Petroleum Products Directive. European Commission proposed on February 2016 an update to these rules. EU also tries to strengthen emergency/solidarity mechanisms including coordination of risk assessments and contingency plans and protecting strategic infrastructure[1].
Energy Conspumtion Mix in EU[2]
| | |
| --- | --- |
| Energy Source | Percentage |
| Petroleum | 33.4% |
| Gas | 23.2% |
| Solid Fuels | 17.2% |
| Nuclear Energy | 13.6% |
| Renewable Energy Sources | 11.8% |
| Non-renewable waste and electricity | 0.8% |
–
Risk Management and Continuity Planning for Securing Energy Supply in the EU
Energy risks are transnational, multiple and complex, therefore there is a need for better coordination prevention and exchange of intelligence mechanisms. The main categories of risks across energy supply chain, which should be prevented and mitigated in order to avoid disruptions and have energy security are the following:
Political / Geopolitical Risks (e.g. political instability or tension between countries from which a pipeline (or grid in general) goes through; could be considered also as transit risks in case a country is used as transit country. For instance, the case of Russia vs. Ukraine crisis with a strategic risk for EU energy supply security.
Technical Risks (e.g. Cyber Attacks, technical failures etc.).
Environmental Risks (e.g. Accidents –oil and gas, nuclear power plants accidents, natural disasters etc., which can threat or even disrupt the supply of energy for a period of time).
Security Risks (e.g. Terrorism attacks against infrastructures, pipelines etc.).
Economic Risks (e.g. Price shocks etc.).
All above threats could occur in the different stages of the supply chain (e.g. source, production, transit, distribution, consumption etc.). There is a need for risk and incident management plan for all above categories of risk with the transit and technical risks to be considered perhaps at the moment as the most critical ones.
In the Risk Management Concept, there is a need for a phase to phase approach which includes:
Gap Analysis,
Risk Assessment (Identification, Prioritisation),
Impact Analysis & Evaluation, and
Proposals for Risk Treatment.
–
In the Continuity Plan, part of which is also the risk management, the following steps should be considered:
Gap Analysis,
Risk Assessment,
Impact Analysis,
Disaster Recovery Plan, and
Continuity Plan.
With the above holistic approach, we achieve sufficient strategic and operational preparedness. There is a need for better cross – border cooperation, exchange of intelligence schemes and implementation of EU stricter common energy security standards (for all energy sources) for Risk Management, Continuity Plans and Crisis Management among all EU member states in the energy supply.
————————————————————————————-
[1] EU Energy Security Strategy (European Commission)
[2] Chatham House, Europe's Energy Union, Foreign Policy Implications for Energy Security, Climate & Competitiveness, March 2016