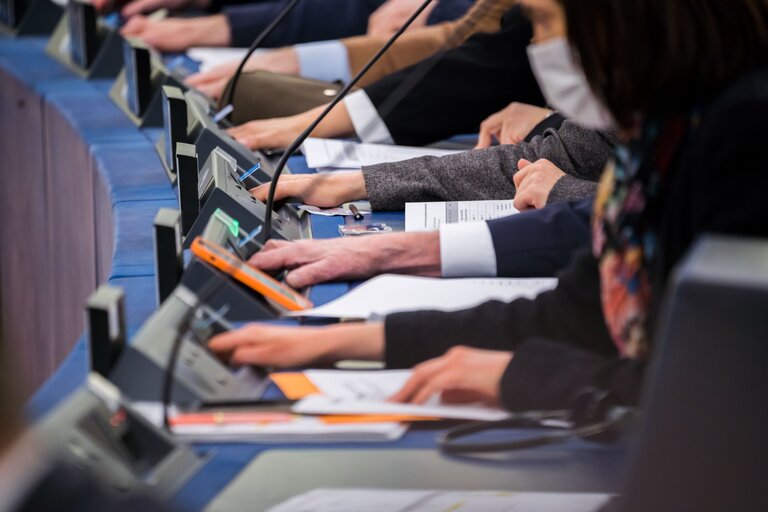 Press Release
Dear friends,
Since 2009 we have published on a continuous basis on VoteWatch.eu the voting records of the Members of the European Parliament. This work has had a substantial impact on the transparency and accountability of the EU institutions. Much has changed, in terms of data transparency and availability, since we began our work and we are proud to have contributed to this transformation. As a result of these changes, we are proud to declare "mission accomplished" for VoteWatch.eu and to announce that we are moving on to new projects.
—
Over the past decade or so, the European Union institutions have made substantial progress in making the records of votes in the institutions more accessible, even if there is still some work to be done. In particular, and also due to the recent digitalisation of the European Parliament's activities due to Covid, many more votes in the Parliament are now publicly available.
Over time, VoteWatch.eu has shown the breakdown of over 25,000 votes in the European Parliament and over 1,300 votes in the EU Council. We have also hosted hundreds of reports analysing decisions in the Parliament and the Council. We have demonstrated how to spot when and on which issues the political groups cooperate and when they compete, when MEPs vote in line with their groups and when they take a different stance. Millions of citizens have accessed this information on our website, either directly or through media reports, academic research and professional networks.
Professor Simon Hix, chairman, said: "We have taken a long and rewarding journey with quite limited resources. We turned an academic research idea into a societal and policy relevant project, and have seen how a small and dedicated team can have a huge impact on democratic accountability in the EU."
CEO Doru Frantescu added: "VoteWatch.eu has shown for the first time how to use data science and academic methods to look objectively at the dynamics within the only supra-national directly-elected parliamentary institution. In short, it has trained the public how to grasp the intricacies of the EU-level political machinery. We are now moving on."
—
What next? We are winding down the work that powers the www.votewatch.eu website in the next few months, as we are transitioning to our next professional projects. The website will remain available until the end of June, after which you will still be able to ask for data, research, etc. to Professor Simon Hix and Doru Frantescu via email and your queries will be treated on a case-by-case basis. We aim to continue to support citizens, academia and NGOs in particular, but need to accept that any major data collection and analysis projects need substantial resources to be conducted at a high level of professional quality.
Feel free to contact us at [email protected] for more information.