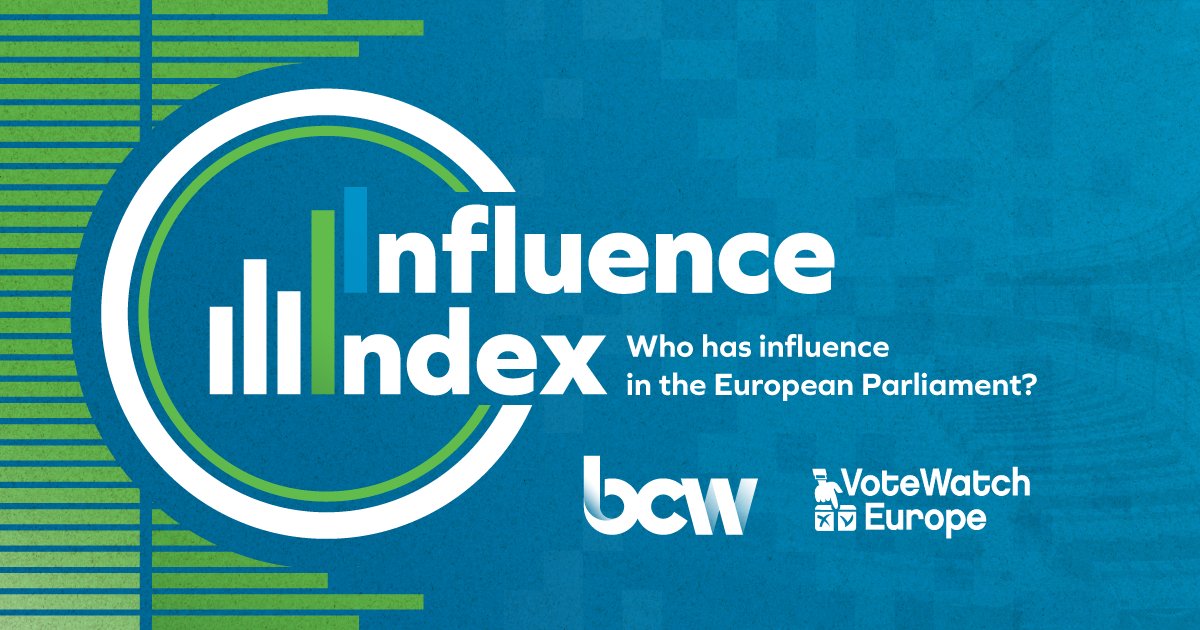 In the last few weeks, we have published the first part of our Influence Index 2020: a new data-driven ranking of MEPs by VoteWatch Europe and BCW Brussels.
More precisely, we ranked the influence of individual MEPs on different policy areas. The topics covered refer to the political priorities of von der Leyen's geopolitical Commission, including highly salient topics such as the EU Green Deal, the EU's digital transition and the EU economic recovery.
The Influence Index is the first MEP ranking to measure influence through two crucial dimensions, namely:
– Political influence: the ability to change legislation, win votes, and shape debates;
– Social influence: the ability to reach people, shift the public conversation, and build a community of support.
The preliminary results are available on this dedicated website. BCW and VoteWatch will release the full report and the overall ranking of MEPs across all policy areas in September.
The following reports provide more information on the top MEPs by political influence as well as the overall trends by country and by political grouping:
1) Most influential MEPs on health policy
2) Most influential MEPs on environmental policy
3) Most influential MEPs on digital policy
4) Most influential MEPs on economic policy
5) Most influential MEPs on EU external policies
6) Most influential MEPs on the European Way of life.
________________________________________
Click HERE for more detailed information on the methodology for the assessment of political influence. For further inquiries, contact us at [email protected] or +3223181188. 
Looking to get better acquainted with the EU machinery? Join us in October for a one-day training session on the EU decision-making process! The training will be interactive, adapted to the participants' policy preferences and structured in four different thematic sections. Discover more HERE.