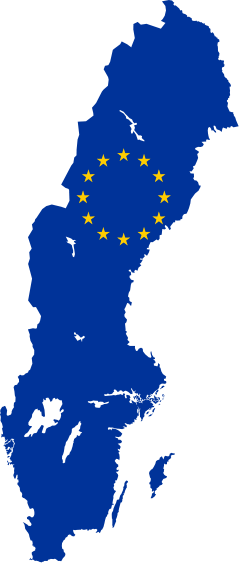 Note: this country-based report is part of the broader study that measured the influence of MEPs from all 27 EU Members States. To consult the methodology and cross-country comparisons check out the full study.
The analysis uses data and insights from the one-year period up to August 2020. There have since been some changes in European parliamentary seats and leadership positions. 
1) Jytte Guteland (Arbetarepartiet- Socialdemokraterna, S&D) is the Coordinator of the Committee of the Environment, Public Health and Food Safety for S&D. She has served two terms, but was already influential during the previous mandate, particularly in the energy policy where she was one of the main negotiators for the revision of the EU Emissions Trading System. She currently holds the position of rapporteur on the framework for achieving climate neutrality.
2) Karin Karlsbro (Liberalerna, Renew Europe) is the second most influential Swedish MEP. Though she is new in the Parliament, she is the Coordinator of International Trade for Renew Europe and the Vice-Chair of Delegation for Relations with Belarus. She is experienced on issues of trade and sustainability and was a rapporteur on the European Year of Greener Cities 2022 on the importance of urban and green infrastructure.
3) Johan Danielsson (Arbetarepartiet- Socialdemokraterna, S&D) is a member of the largest Swedish group in the Parliament. Though he is a new MEP, he is the Coordinator of Transport and Tourism for S&D. He was assigned the position of shadow rapporteur on files such as on the international road passenger transport services, seasonal changes of time, and combined transport of goods.
For more information about the methodology and the rest of the assessment, contact us at [email protected].
Read our overall assessment on the most politically influential MEPs in the European Parliament and the most politically influential MEPs on different policy areas.
Also read the other updated assessments by country:
Austria – Belgium – Bulgaria – Croatia – Cyprus – Czechia – Denmark – Estonia – Finland – France – Germany – Greece – Hungary – Ireland – Italy – Latvia – Lithuania – Luxembourg – Malta – Netherlands – Poland – Portugal – Romania – Slovakia – Slovenia –Spain