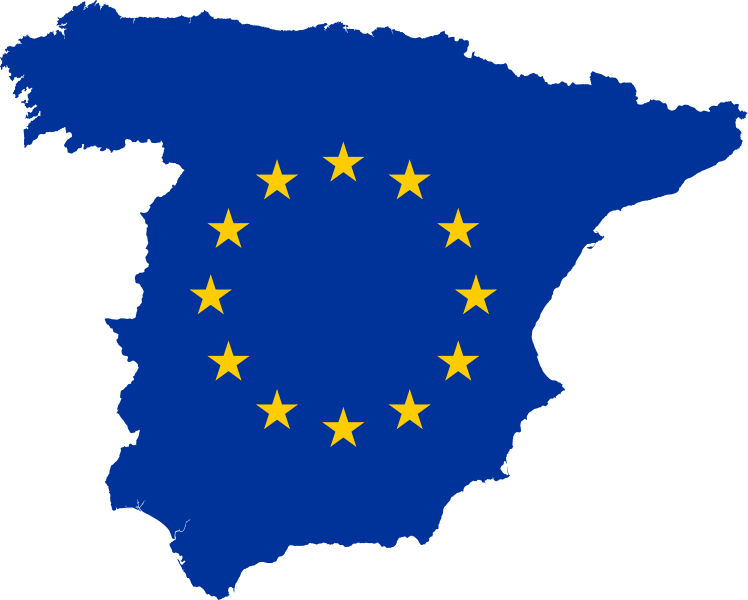 Note: this country-based report is part of the broader study that measured the influence of MEPs from all 27 EU Members States. To consult the methodology and cross-country comparisons check out the full study.
The analysis uses data and insights from the one-year period up to August 2020. There have since been some changes in European parliamentary seats and leadership positions. 
1) Iratxe García Pérez (Partido Socialista Obrero Español, S&D) is one of the most influential MEPs in Parliament as Chair of the S&D group and first Vice-President of the Party of European Socialists. She is also a member of the Conference of Presidents and the Civil Liberties Committee. García Pérez brings considerable experience to the Parliament, as she is serving her 4th term. During the last term, she was Chair of the Committee on Women's Rights and Gender Equality. As part of the second biggest political family in the Parliament, Garcia Pérez's performance in Parliament is high, with a winning percentage of almost 87%.
2) Eider Gardiazabal Rubial (Partido Socialista Obrero Español, S&D) unsurprisingly ranks highly in the influence index as she has been a regular among VoteWatch's influential MEPs since 2016 for various rankings. This is her third term in the European Parliament and she has kept her role as coordinator of Budgets for the S&D group. Currently, she is one of the rapporteurs for the Recovery and Resilience Facility which will handle funding for the Covid-19 response.
3) Juan Fernando López Aguilar (Partido Socialista Obrero Español, S&D) is serving his third term as an MEP. He is very influential on human rights topics. Aguilar is Chair of Committee on Civil Liberties, Justice and Home Affairs for the second time, he is the Vice-Chair of the Anti-corruption intergroup and formerly served as a member of the Special Committee on Organised Crime, Corruption and Money Laundering. Lopez Aguilar is especially influential on legislative indicators since he has leading roles on important policy files such as the protection of the rule of law, search and rescue in the Mediterranean, and fighting human trafficking.
For more information about the methodology and the rest of the assessment, contact us at [email protected].
Read our overall assessment on the most politically influential MEPs in the European Parliament and the most politically influential MEPs on different policy areas.
Also read the other updated assessments by country:
Austria – Belgium – Bulgaria – Croatia – Cyprus – Czechia – Denmark – Estonia – Finland – France – Germany – Greece – Hungary – Ireland – Italy – Latvia – Lithuania – Luxembourg – Malta – Netherlands – Poland – Portugal – Romania – Slovakia – Slovenia – Sweden