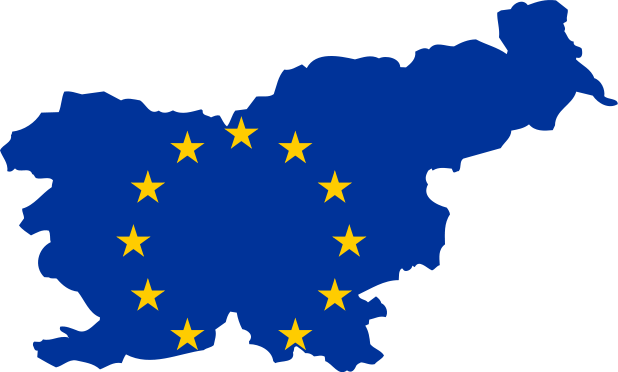 Note: this country-based report is part of the broader study that measured the influence of MEPs from all 27 EU Members States. To consult the methodology and cross-country comparisons check out the full study.
The analysis uses data and insights from the one-year period up to August 2020. There have since been some changes in European parliamentary seats and leadership positions. 
1) Tanja Fajon (Socialni demokrati, S&D) is the Chair of the Delegation to the EU-Serbia Stabilisation and Association Parliamentary Committee. Previously she has been Vice-Chair of S&D in the Parliament. Fajon is influential in the field of civil liberties, and is currently a rapporteur on the dossier on the annual Report on the Functioning of the Schengen Area. Previously, she has led files concerning visa requirements for third country nationals, the qualification of third country nationals or stateless persons to international protection, and dossiers on the management of the EU's external borders. Fajon was a key figure in enabling citizens from Moldova, Bosnia Herzegovina and Albania to be able to travel to the Schengen zone without visas, and is a popular figure in the Western Balkans.
2) Franc Bogovič (Slovenska ljudska stranka, EPP) is the Vice-Chair of the Delegation to the EU-Serbia Stabilisation and the Association Parliamentary Committee. He is also the member of the Delegation for Relations with the People's Republic of China and Delegation to the ACP-EU Joint Parliamentary Assembly. He is highly active on issues related to regional development and agriculture and rural development.  He has been an influential figure in both the European institutions and national politics. Previously, he was elected mayor of the Municipality of Krško four consecutive times. From 2004, he was also the Vice President of the Association of European Municipalities with Nuclear Facilities, GMF.  He was the Minister for Agriculture and Environment in the tenth Government of the Republic of Slovenia from  2012 to  2013. Later, he was elected President of the Slovenian People's Party in the election of 2013.
3) Milan Zver (Slovenska ljudska stranka, EPP) is Vice-Chair of the Delegation for Relations with the Countries of South Asia. He contributes to the Parliament with his experience in the field of education, as he was a former Minister of Education. Zver is a member of the Culture and Education Committee, in which he has been active since he entered the Parliament in 2009. Over the years, Zver has led several policy files about lifelong learning, most importantly by leading the dossier on the Erasmus+ programme for education, training, youth and sport.
For more information about the methodology and the rest of the assessment, contact us at [email protected].
Read our overall assessment on the most politically influential MEPs in the European Parliament and the most politically influential MEPs on different policy areas.
Also read the other updated assessments by country:
Austria – Belgium – Bulgaria – Croatia – Cyprus – Czechia – Denmark – Estonia – Finland – France – Germany – Greece – Hungary – Ireland – Italy – Latvia – Lithuania – Luxembourg – Malta – Netherlands – Poland – Portugal – Romania – Slovakia –Spain – Sweden