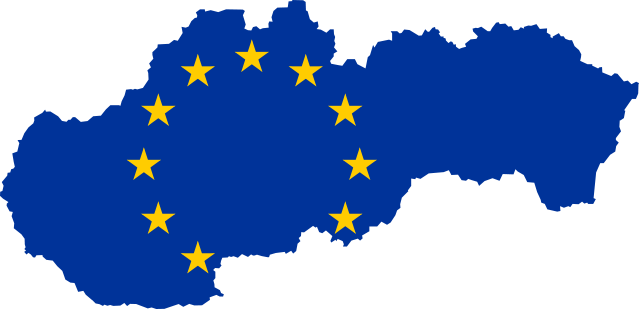 Note: this country-based report is part of the broader study that measured the influence of MEPs from all 27 EU Members States. To consult the methodology and cross-country comparisons check out the full study.
The analysis uses data and insights from the one-year period up to August 2020. There have since been some changes in European parliamentary seats and leadership positions. 
1) Lucia Ďuriš Nicholsonová (Sloboda a Solidarita, ECR) is the most influential Slovak MEP and the Chair of the Committee on Employment and Social Affairs. She is experienced in issues related to employment, social matters and the rights of persons with disabilities, and was formerly the Secretary of the Ministry of Labor, Social and Family Affairs in Slovakia. Recently, she has worked as a rapporteur on a dossier on the EU disability strategy as well as the European Aid to the Most Deprived (FEAD). Other dossiers that she has been working on include: employment and social policies in the Euro Area, strengthening media freedom, strengthening the position of Roma people in Europe, and future partnerships with the United Kingdom.
2) Monika Beňová (SMER-Sociálna demokracia, S&D) is the Quaestor of the European Parliament, a member of the Parliament's bureau, and the head of the Slovak Social Democrats in the EP. She is experienced in Parliament, as she has served for five terms and was previously Vice-Chair of S&D, the second largest group in the EP. Beňová was also the Vice-Chair for delegations with Israel. Currently Beňová is active on climate issues, being part of the intergroup on the Green New Deal, and a member of the ENVI committee. In the past she has delivered a key report on the situation of fundamental rights in the European Union.
3) Michal Šimečka (Progresívne Slovensko, Renew Europe) is the Vice-Chair of the Renew Europe Group and head of the Slovak Progresívne Slovensko (REG) in the European Parliament. In his capacity as a member of the Committee on Civil Liberties, Justice and Home Affairs, Šimečka is working on several dossiers related to human rights and the rule of law. Noteworthy examples are the establishment of a Mechanism on Democracy, the Rule of Law and Fundamental Rights, files on the actions carried out by the European Border and Coast Guard Agency in Serbia and Montenegro and a dossier on the rule of law in Poland. Additionally, Šimečka works on the annual report on the functioning of the Schengen Area and the annual progress report of Albania. He is a member of the intergroups on Anti-Corruption, Minorities and LGBTI.
For more information about the methodology and the rest of the assessment, contact us at [email protected].
Read our overall assessment on the most politically influential MEPs in the European Parliament and the most politically influential MEPs on different policy areas.
Also read the other updated assessments by country:
Austria – Belgium – Bulgaria – Croatia – Cyprus – Czechia – Denmark – Estonia – Finland – France – Germany – Greece – Hungary – Ireland – Italy – Latvia – Lithuania – Luxembourg – Malta – Netherlands – Poland – Portugal – Romania – Slovenia –Spain – Sweden