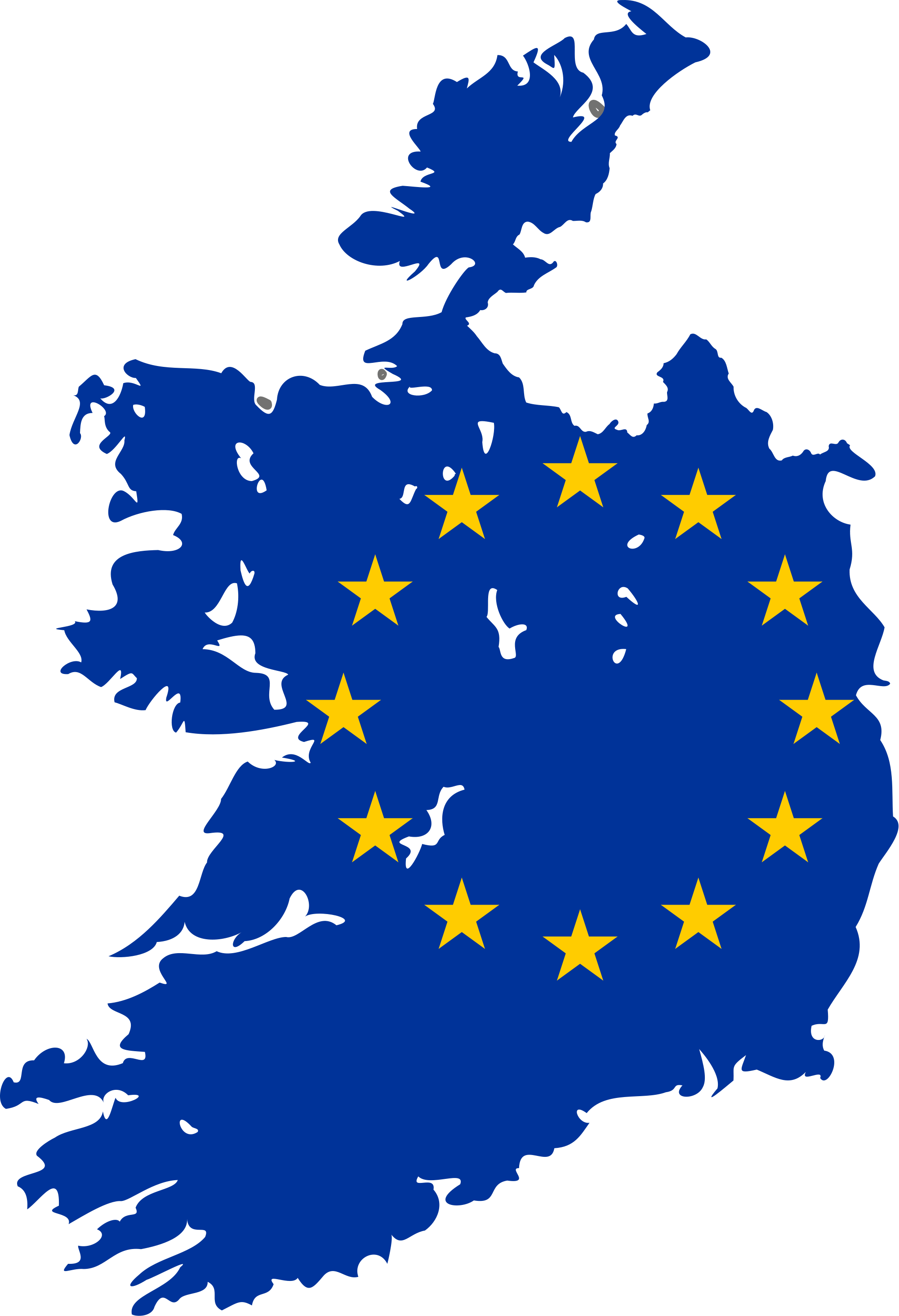 Note: this country-based report is part of the broader study that measured the influence of MEPs from all 27 EU Members States. To consult the methodology and cross-country comparisons check out the full study.
The analysis uses data and insights from the one-year period up to August 2020. There have since been some changes in European parliamentary seats and leadership positions. 
1) Mairead McGuinness (Fine Gael Party, EPP) is the first Vice-President of the European Parliament as well as Vice-Chair of the EPP group. She is an experienced MEP, who has been in Parliament since 2004. In the course of this term, McGuinness has been shadow rapporteur on the dossier on the framework for achieving climate neutrality and the leading rapporteur on the resolution on the EU Pollinators Initiative. She has also been a member of the Agricultural Committee since the beginning and worked in the past on the Common Agricultural Policy. In addition, she is a member of several EP intergroups, where she advocates for biodiversity, sustainable development and conservation of animals.
2) Ciarán Cuffe (Green Party, Greens/EFA) is Coordinator of Transport and Tourism for the Greens/EFA, as well as the head of the Irish Green Party in the EP. He is also a member of the Committee on Industry, Research and Energy. At the moment, Cuffe is a rapporteur on the dossier on energy efficiency of the EU building stock, and a shadow rapporteur on dossiers setting minimum requirements for driving times and rest periods in the transport sector. He is also working on files aiming to establish aviation agreements with non-EU countries, for example, the introduction of a common aviation area between the EU and Georgia.
3) Frances Fitzgerald (Fine Gael Party, EPP) is coordinator of Women's Rights and Gender Equality for the EPP. Although she is serving her first term in the Parliament, she is a member of the Economic and Monetary Affairs Committee as well as the Delegation for Relations with the People's Republic of China. Dossiers on which Fitzgerald has been active during the current term include the operation of the innovation fund, the situation of sexual and reproductive health and rights in the EU and the impact of climate change on vulnerable populations in developing countries. Fitzgerald is active in EP intergroups, ie., on anti-racism and diversity, children's rights and LGBTI issues.
For more information about the methodology and the rest of the assessment, contact us at [email protected].
Read our overall assessment on the most politically influential MEPs in the European Parliament and the most politically influential MEPs on different policy areas.
Also, read the other updated assessments by country:
Austria – Belgium – Bulgaria – Croatia – Cyprus – Czechia – Denmark – Estonia – Finland – France – Germany – Greece – Hungary – Italy – Latvia – Lithuania – Luxembourg – Malta – Netherlands – Poland – Portugal – Romania – Slovakia – Slovenia –Spain – Sweden