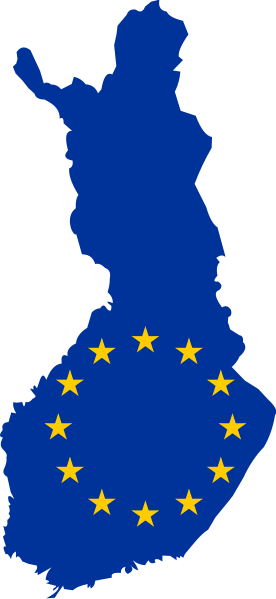 Note: this country-based report is part of the broader study that measured the influence of MEPs from all 27 EU Members States. To consult the methodology and cross-country comparisons check out the full study.
The analysis uses data and insights from the one-year period up to August 2020. There have since been some changes in European parliamentary seats and leadership positions. 
1) Heidi Hautala (Vihreä liitto, Greens/EFA) is Vice-President of the European Parliament, and Coordinator of International Trade for the Greens/EFA group. Hautala has a considerably extensive network: she has been in Parliament since 1994, and has already served as Vice-President of the EP last term as well. Hautala has pushed for more transparency in the EU. She is known for the 'Hautala-case', where she demanded access to arms trade documents from the Council. She also campaigned for a register of MEPs assistants. Important topics for Hautala are the rule of law, human rights, and environmental change. Apart from her experience as Vice-President of the EP, she has also held positions including Chair & Vice-Chair of the Greens/EFA group, Chair of the Human Rights Committee and the Gender Equality Committee.
2) Nils Torvalds (Svenska folkpartiet, Renew Europe) is Coordinator of Environment, Public Health and Food Safety for Renew Europe in the European Parliament. He is also a member of the budget committee and the delegation to the EU-Russia Parliamentary Cooperation Committee. He is the MEP with the highest winning rate, at nearly 94% of votes. Torvalds is currently active on files concerning the framework for achieving climate neutrality. In the past, he has been the Vice-Chair of Renew Europe and Vice-Chair of the Fisheries Committee. Recently, he has been one of the rapporteurs for the Solvency Support Instrument.
3) Elsi Katainen (Suomen Keskusta, Renew Europe) is the Vice-Chair of the Committee on Agriculture and Rural Development as well as Vice-Chair of the Delegation to the EU-Russia Parliamentary Cooperation Committee. Katainen is known for her work on environmental affairs, and in the past she has been an advocate for carbon neutral food systems as well as the bio-circular economy. She is now Vice-Chair of the Biodiversity, Hunting and Countryside, and Climate Change intergroups. Katianen is currently working on policy related to European agricultural funding.
For more information about the methodology and the rest of the assessment, contact us at [email protected].
Read our overall assessment on the most politically influential MEPs in the European Parliament and the most politically influential MEPs on different policy areas.
Also read the other updated assessments by country:
Austria – Belgium – Bulgaria – Croatia – Cyprus – Czechia – Denmark – Estonia – France – Germany – Greece – Hungary – Ireland – Italy – Latvia – Lithuania – Luxembourg – Malta – Netherlands – Poland – Portugal – Romania – Slovakia – Slovenia –Spain – Sweden