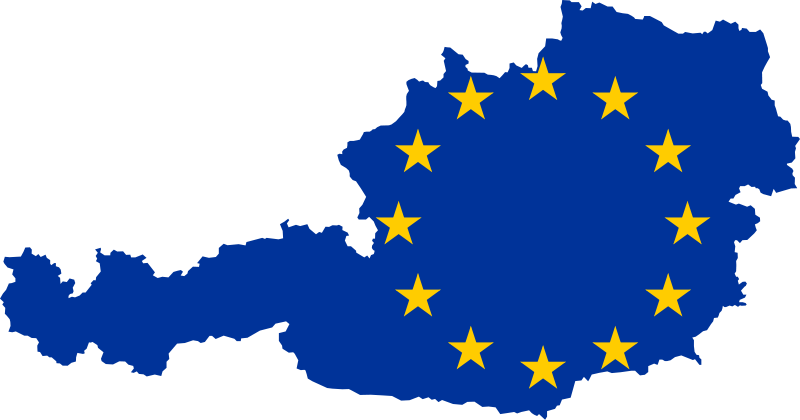 Note: this country-based report is part of the broader study that measured the influence of MEPs from all 27 EU Members States. To consult the methodology and cross-country comparisons check out the full study.
The analysis uses data and insights from the one-year period up to August 2020. There have since been some changes in European parliamentary seats and leadership positions. 
1) Othmar Karas (Österreichische Volkspartei – EPP) is a seasoned MEP, having been in the Parliament since 1999, and now occupying the role of Vice-President of the EP for the second time, he scores highly on network indicators. Over the years he has established himself as an expert on financial regulation, and he played an important role during the debt crisis. In the past, Karas held roles including; Vice-Chair of the EPP and member of a Special Committee on financial crimes, tax evasion and tax avoidance as well as Chair of the Delegation to the EU-Russia Parliamentary Cooperation Committee. Karas is now working on policy files relating to the governance framework for the budgetary instrument for convergence and competitiveness for the euro area and the reform support programme for 2021–2027.
2) Lukas Mandl (Österreichische Volkspartei – EPP), a member of the Christian Democrats, is Vice-Coordinator of Security and Defence for the EPP as well as Chair of Delegation for Relations with the Korean Peninsula. Mandl is also active within the Civil Liberties, Justice and Home Affairs Committee. He has previously been Vice-Chair of the Delegation to the EU-Armenia Parliamentary Partnership Committee and the  EU-Azerbaijan Parliamentary Cooperation Committee and the EU-Georgia Parliamentary Association Committee. He is currently working on a policy file on the Union Civil Protection Mechanism, which focuses on humanitarian aid and rescue in crisis situations.
3) Evelyn Regner (Sozialdemokratische Partei Österreichs – S&D) is a member of S&D and Chair of Committee on Women's Rights and Gender Equality. Her focus is on worker's rights and gender equality. Regner is leading two policy files on women's rights at the moment. One on the gender pay gap and a resolution on the EU priorities for the UN Commission on the Status of Women. In the past, she has been Vice-Chair of the Legal Affairs Committee and Regner has also worked on tax rulings in her capacity as a member of the Economic and Monetary Affairs Committee.
For more information about the methodology and the rest of the assessment, contact us at [email protected].
Read our overall assessment on the most politically influential MEPs in the European Parliament and the most politically influential MEPs on different policy areas.
Also read the other updated assessments by country:
Belgium – Bulgaria – Croatia – Cyprus – Czechia – Denmark – Estonia – Finland – France – Germany – Greece – Hungary – Ireland – Italy – Latvia – Lithuania – Luxembourg – Malta – Netherlands – Poland – Portugal – Romania – Slovakia – Slovenia –Spain – Sweden