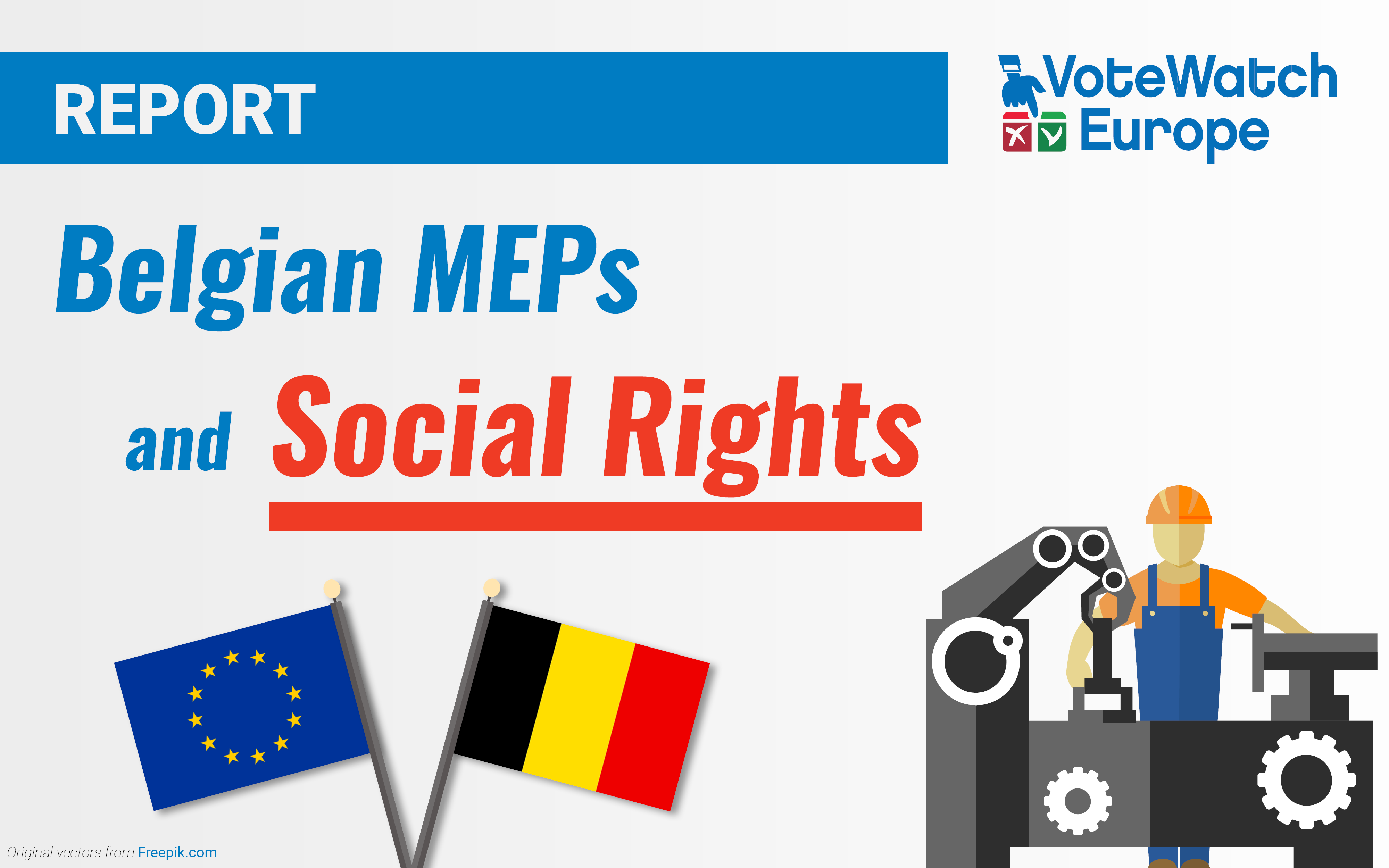 VoteWatch Europe combined its political expertise with its dataset on the voting records in the EP to analyse how Belgian European Parliamentarians positioned themselves on several economic and social issues, ranging from the introduction of a European minimum wage to the establishment of an Eurozone budget. This report was commissioned by the Belgian Confederation of Christian Trade Unions (ACV-CSC) with the purpose of tracking the voting behaviour of Belgian MEPs on social rights. This study was first presented by ACV-CSC during its day on social rights on the 23th of May.
We noticed that the traditional left-right paradigm is fully applicable to the Belgian delegation in the European Parliament. Overall, the Belgians voted consistently with their political group line, although they tend to be more supportive of progressive social measures than their colleagues from other countries. On certain issues the Belgian MEPs chose to stick to personal or national positions. These votes are worth taking a deeper look at, as they show the differences between the national parliamentarians and the other Members of the EP.
In the case of the Belgians, the linguistic divide is particularly interesting. We assessed its implications in the European Parliament in a previous report. We found out that especially the votes of the MEPs from the European People's Party tend to reflect differences between the Parliamentarians of the North, on the one hand, and the South of the country on the other. Notably, the Greens and the Liberals are the most united. A ranking of the most influential Belgian MEPs is also available in this report.
Full report in Dutch here
Full report in French here
___________________________________________________________________________
For detailed mapping of EU Parliamentarians' and governments' actual positions (based on actions undertaken in the EU decision-making process, not mere statements), impact analysis of Brexit, national elections or other events on EU policies contact us at [email protected].
About us: VoteWatch Europe is the think tank most followed by the Members of the European Parliament, according to an independent study. Our reports are also quoted frequently by European and international institutions and the world-wide media