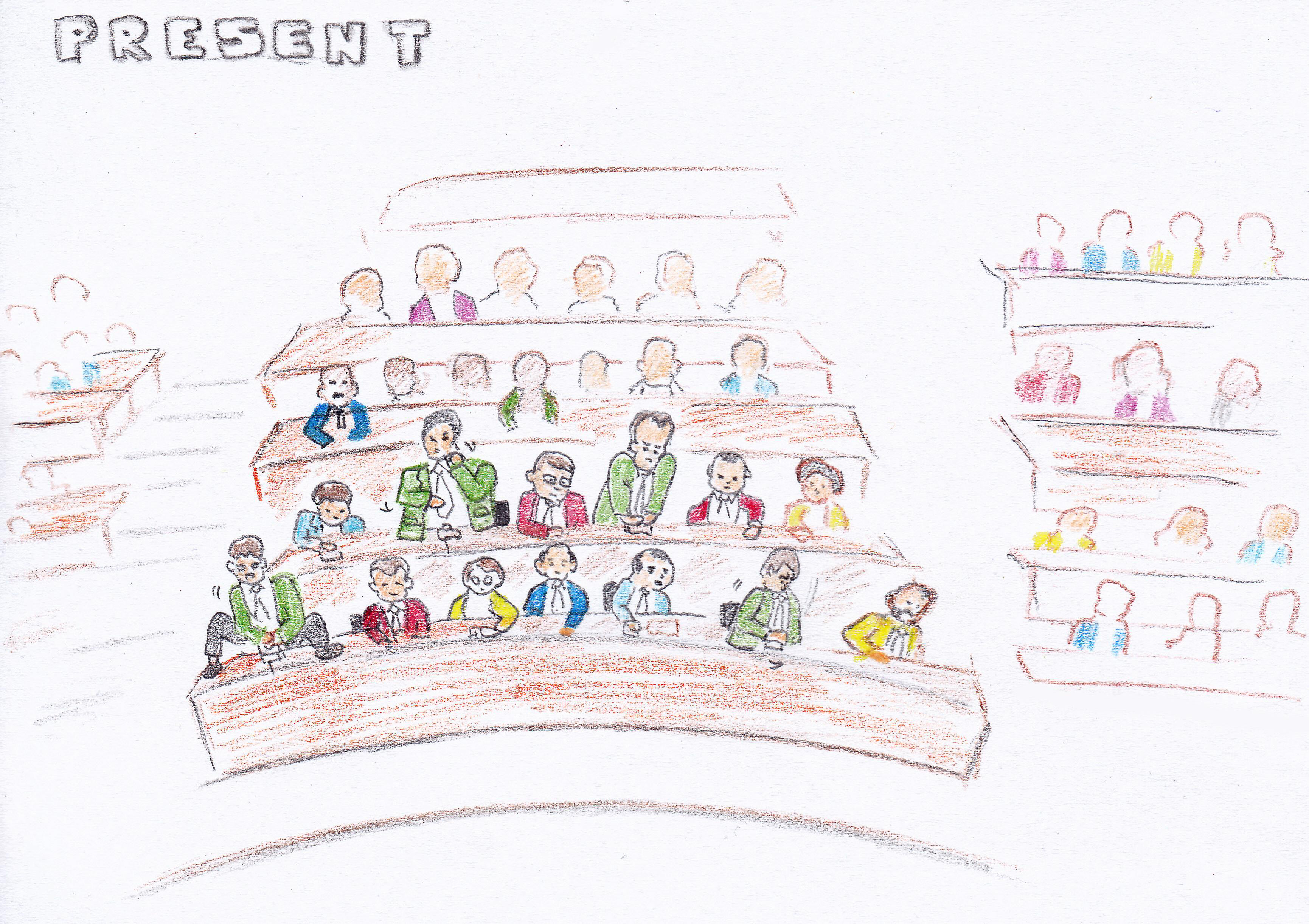 Similar to the first six months of the preceding Parliament, the European political group most present in the roll-call votes is the Greens-EFA, with an average participation of 90.5%. It is closely followed by the centre-left S&D group (90%). Interestingly, the non-attached MEPs have become much more participative in votes after the elections: their participation score has gone up from 77% to 89%.
The groups at the fringes, the GUE-NGL and the EFDD have the lowest averages of participation, 85.7% and 85%, respectively.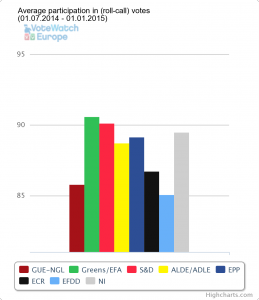 All in all, the MEPs seem to have become more interested in the work of the parliament: we spotted a clear ascendant trend in participation in votes, having compared the behaviour in the first six months of each of the last three terms. During the interval July-December 2014, the average participation (in roll-call votes) has reached a record 88%. This development can be explained mainly by the fact that the role of the European Parliament as an institution has increased over time and the issues voted have more concrete impact. At the same time, the more careful scrutiny exercised by the civil society is also likely to play an important a role.
At individual Member level, 49 MEPs have never missed a vote in the first six months of the current term: 21 from EPP, 14 S&D, 6 ECR, 3 EFDD, 2 GUE-NGL, 2 non-attached and 1 ALDE Member.
To see the real-time participation score for each MEP, go to http://www.votewatch.eu/en/term8-voting-statistics.html.
Click here to see the full report.