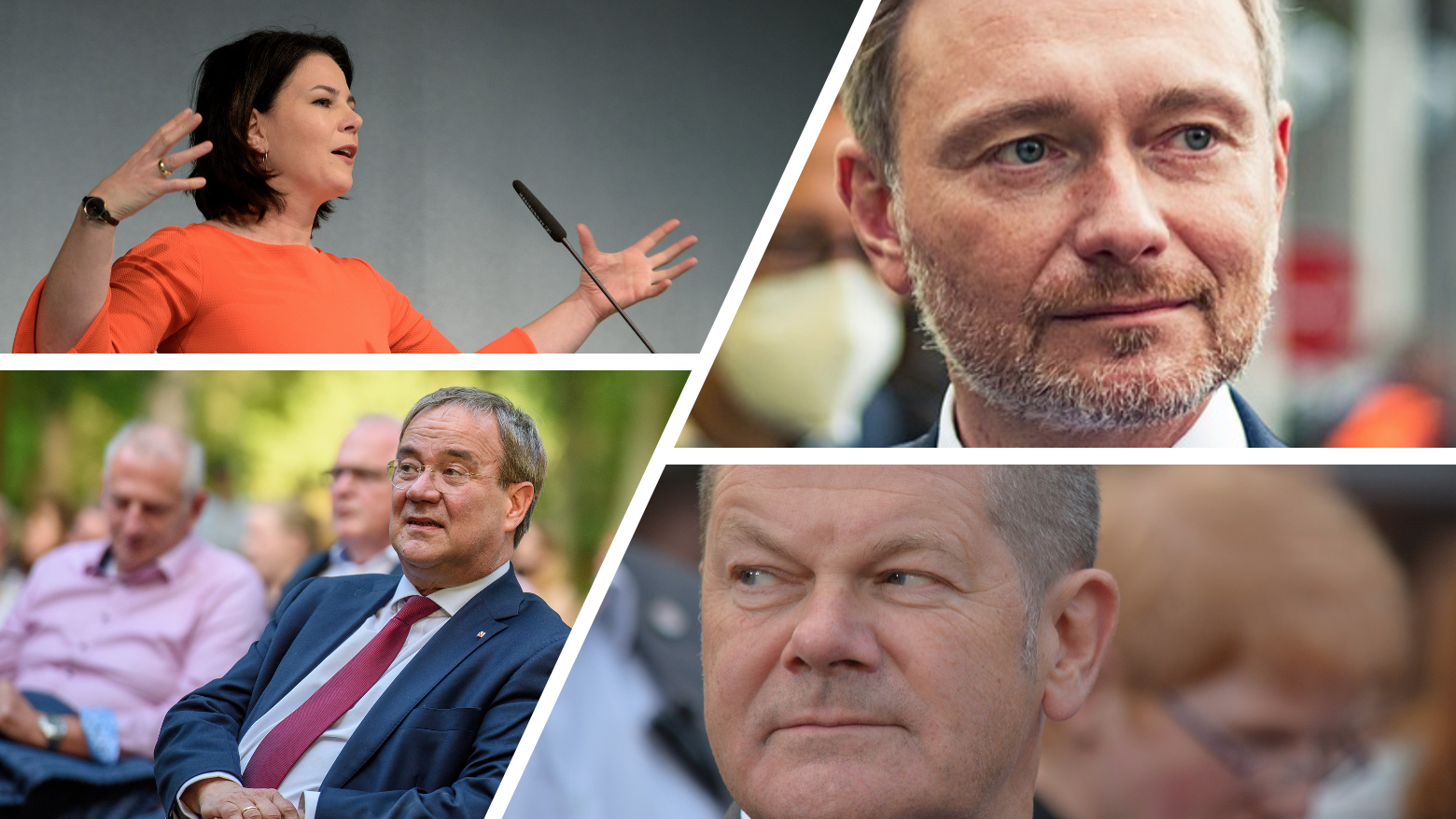 ---
On September 26, Germany has voted the new composition of the German Bundestag, which will elect the chancellor that will succeed Angela Merkel after 16 years in office. With the first results coming out, attention is drawn to the potential coalitions among German parties to form the government that will run the country during the next four years.
The SPD have won the elections for the first time since 2005 with a razor-thin margin over the CDU/CSU. However, neither the SPD nor CDU/CSU have secured a strong enough majority to lead the negotiations to become the next German chancellor. The post-electoral scenario is still unclear. If they want to become chancellor, both Olaf Scholz from the SPD and Armin Laschet from the CDU/CSU will need to negotiate with the Greens and the FDP to form a new government. As forecasted by VoteWatch Europe, the Traffic Light coalition and the Jamaica coalition are the most likely outcome of the round of negotiations between German parties. In case a three-party coalition will not materialise, the SPD and the CDU/CSU could repeat the Grand coalition formula, as in Merkel's last government.
The next German government will need to address challenges such as the climate transition, digitalisation and the role of Germany in foreign and European affairs. Notably, the parties involved in the negotiations round (the SPD, the CDU/CSU, the Greens, the FDP, Die Linke) present different positions on the political issues that they will need to address once in office. VoteWatch Europe has selected a series of votes in the European Parliament to analyse the positions of the parties that could join the next government. The graphs below provide a detailed picture of the general trends in voting behaviour amongst MEPs from German parties in policy areas such as foreign affairs, digitalisation, climate, energy and the Eurozone, amongst others. Click on the black arrows to scroll through the graphs.
---
---
For more information, training, consultancy or media relations, contact us at [email protected]