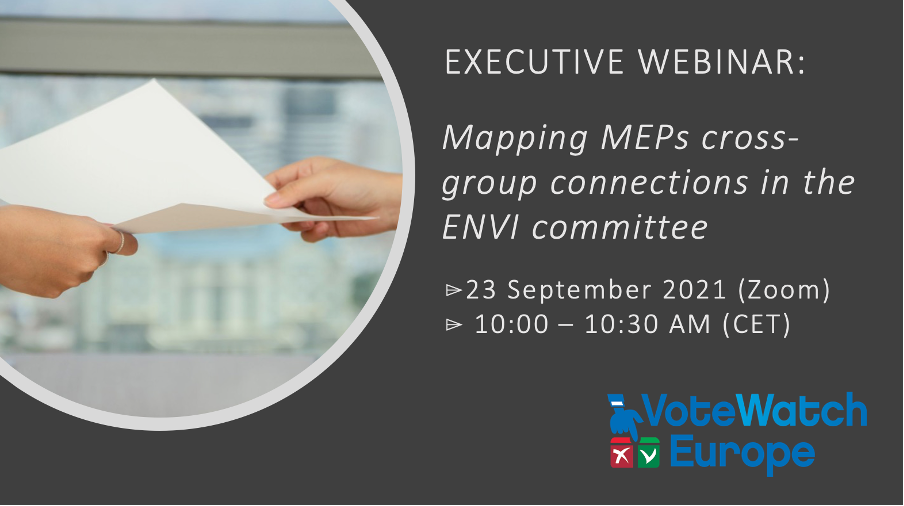 ---
23 September 2021 at 10:00 (Zoom)
MEPs tend to draft amendments in teams, in order to extend their sphere of influence and increase the chances of their amendments becoming part of the final report. Some MEPs are real masters at developing good relations with MEPs from other countries and political groups, which helps them substantially increase their leverage.
In this presentation we will show you which MEPs are the best bridge builders, and are therefore more likely to successfully pass amendments (at the Committee level and in Plenary).
Join this free executive webinar for senior EU affairs professionals.
—
This session is free of charge, but it requires prior registration.
You can register HERE.
—
The briefing will be delivered by Doru Peter Frantescu, CEO of VoteWatch Europe and author of "How to Work with the European Parliament" (John Harper Publishing) and Davide Ferrari, Head of Research at VoteWatch.