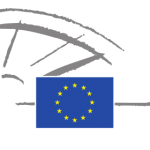 The European Parliament (also referred to as the EP) is the only directly-elected EU body and one of the largest democratic assemblies in the world.
Its 705 Members are there to represent the EU's 445 million citizens. They are elected once every five years by voters from across the 27 Member States. Each Member State decides on the form its election will take, but follows identical democratic groundrules: equality of the sexes and a secret ballot. In all Member States, the voting age is 18, with the exception of Austria, where it is 16. European elections are already governed by a number of common principles: direct universal suffrage, proportional representation and a five-year renewable term.
Once elected, Members organise along political lines, and not by nationality. They form political groups to better defend their positions. Currently there are seven groups. Being a representative of all European citizens, the assembly's multilingualism has become one of its most important aspects. Parliamentary documents are published in all the official languages of the EU and every MEP has the right to speak in the official language of their choice.
MEPs divide their time between Brussels, Strasbourg and their constituencies. In Brussels they attend meetings of the parliamentary committees and political groups, and additional plenary sittings. In Strasbourg they attend 12 plenary sittings. In parallel with these activities they must also, of course, devote time to their constituencies.
The European Parliament has been steadily gaining power over recent decades and now acts as a co-legislator for nearly all EU law. Together with the Council, the Parliament adopts or amends proposals from the European Commission. The EP also supervises the work of the European Commission and adopts the European Union's budget.
Click here to find out more about the European Parliament.
(Source: European Parliament – http://www.europarl.europa.eu)