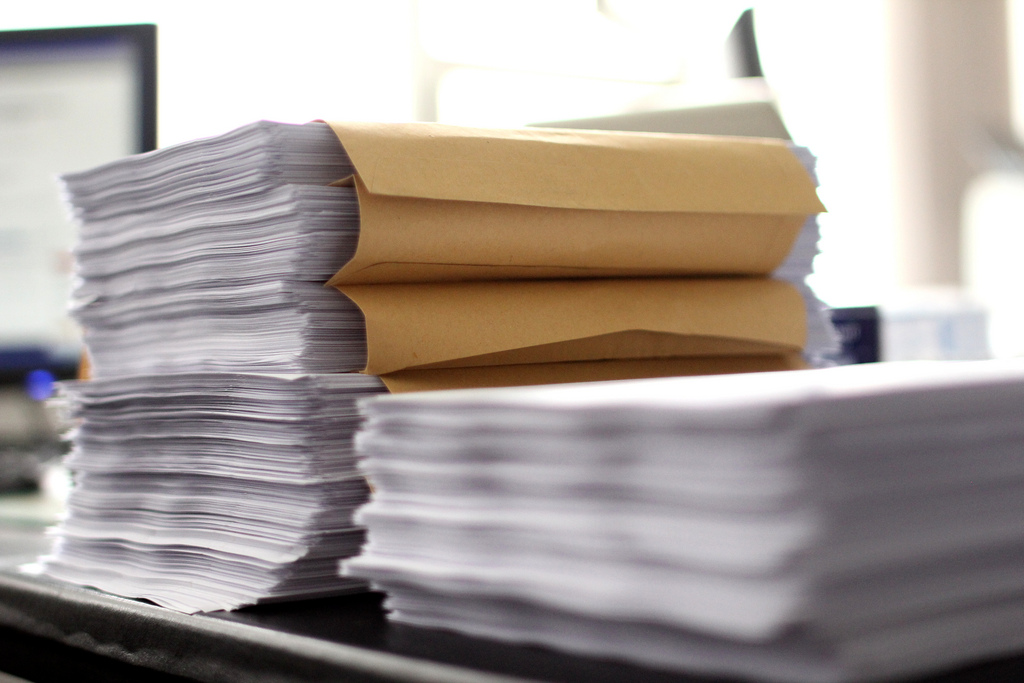 A coalition of pro-free market groups made up of Christian-Democrats (EPP), Conservatives (ECR) and Liberals (ALDE) succeeded to ensure the adoption by the European Parliament of a report backing the doctrine of the Juncker Commission which aims for less regulation. The report, which asks for an improved Single Market regulation, was adopted by EU MEPs by a small margin: 387 votes in favour, 293 against and 26 abstentions.
The majority in favour of the text included the centre-right group EPP, the Conservative group ECR and the Liberals of ALDE as well as a majority of members of the radical left group GUE/NGL which was highly split. Interestingly, GUE's members form the Spanish and Portuguese delegations opposed the report on better regulation in the internal market, whereas French and Greek members abstained. The Socialist group S&D and the Greens as well as the far-right group of Marine Le Pen and the UKIP MEPs opposed the motion.
The report supports the cut of red tape and the effort of the Commission to reduce its legislative output since it will allow to focus more on political initiatives and to leave more space to deeper reflection.
It is explained that good legislation is in the interest of the citizens and should contribute to stimulating competitiveness, job creation, growth and SME development, while at the same time delivering a high level of consumer protection. The text argues that EU laws must stimulate, "rather than frustrates", the European economy.
The single market rules need to be simple, proportionate and applicable, states the report. The motion underlines that the dialogue with stakeholders is essential. "The European Union finds itself in heavy weather. It has to demonstrate its relevance to its citizens. Creating more and unnecessary legislation is not the right approach. The urge to make new laws not only often leads to poor rules, it also creates many misunderstandings and uncertainty among consumers and businesses[1]" declared the rapporteur on the dossier, the Conservative MEP Anneleen VAN BOSSUYT.
Therefore, the adopted resolution calls on all the EU institutions to think about how to ensure that the simplification process is effective and on-going as this will be of benefit to consumers and SMEs. Moreover, it requests the Commission to establish a "European Stakeholder Forum on better regulation and less bureaucracy" that should be as inclusive as possible and that should involve SMEs, micro-businesses and civil society organisations.
The text also emphasises that national parliaments should have a more active and bigger role, particularly in consultation processes, and at the same time it asks to Member States to implement EU rules more thoroughly.
The members voting in favour of the report are of the opinion that better regulation is indispensable for a better functioning of the single market. During the debate in plenary, MEP Anna Maria Corazza Bildt, from the EPP group, explained: "Better single market rules are not about diminishing workers' or consumer rights; they are about diminishing bureaucracy and red tape.[2]"
---
For further analysis and voting data records feel free to contact us at

[email protected]
[1] http://ecrgroup.eu/news/van-bossuyt-better-regulation-in-an-efficient-single-market/
[2] Towards improved single market regulation (short presentation) – 11 April 2016: http://www.europarl.europa.eu/sides/getDoc.do?type=CRE&reference=20160411&secondRef=ITEM-019&language=EN&ring=A8-2015-0278