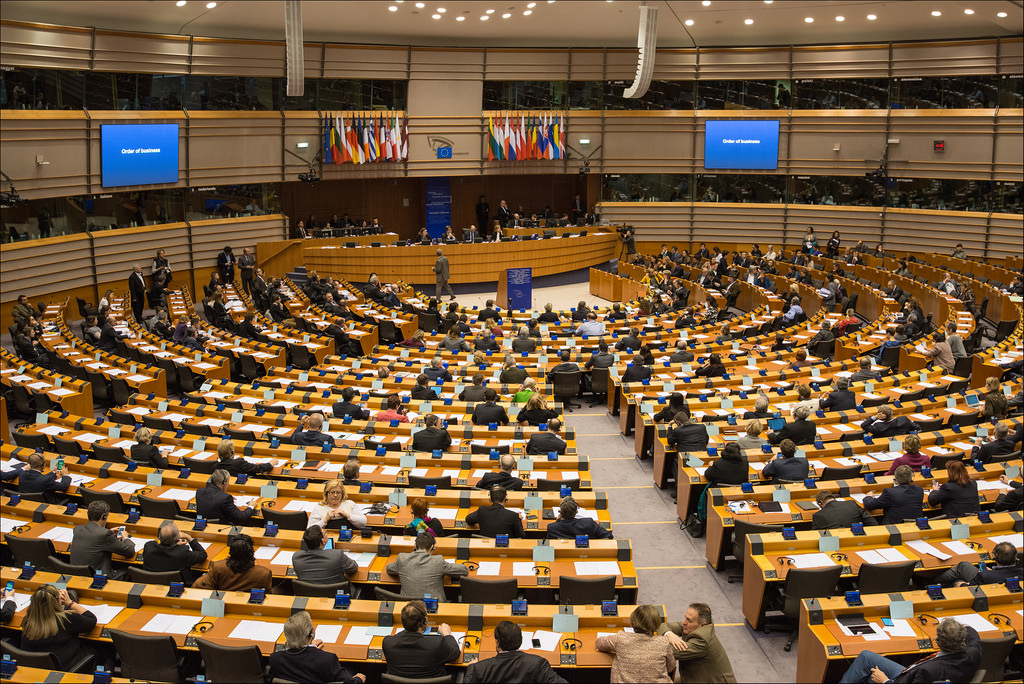 Over the last couple of weeks, the position of Russia on the world stage has considerably strengthened. Not only the new President-elected of the US, Donald Trump, advocates for closer relations with Putin's country, but also pro-Russian forces are getting stronger in Europe: in Moldova and Bulgaria, candidates who want closer ties with Russia won the Presidential elections, whereas in Estonia, the main pro-Russian party just joined the government. Moreover, the first round of the centre-right primaries for the French presidential elections was won by a great defender of Russia, François Fillon, who is now deemed likely to become the next French President.
Within this context, the EU Parliament voted on a resolution that calls for the EU to counteract anti-EU propaganda by third parties, especially by Russia. This resolution accuses the Russian Government of employing a wide range of instruments aiming at challenging democratic values, dividing Europe and creating the perception of failed states in the EU's western neighbourhood. Russian news channels RT and Sputnik were alleged to be among the most dangerous tools.
Based on the votes of the EU Parliamentarians, we have mapped the current level of support for a firmer stance on Russia.
Italian, French and Greek MEPs are the least enthusiastic about supporting EU anti-propaganda measures
Although the resolution ultimately passed, the favorable majority was not big: 304 MEPs. Our data shows that there are clear divisions within the EP political groups, in particular in the Liberals (ALDE) and the Greens (Greens/EFA), but also within the Social Democrats (S&D).
In fact, many EU Parliamentarians voted according to national lines rather than group lines: out of 69 Italian MEPs present, only 8 supported these measures and this figure is even lower for France (only 3 MEPs in favour) and Greece (no Greek MEP in favour).
On the other hand, Central and Eastern Europeans, as well as Germans, Belgians and Dutch were highly favorable. Even Orban's party, Fidesz, voted in favour of more action in countering anti-EU propaganda. Although this information might come across as surprising, our previous research has already shown that Hungarian EPP MEPs do not follow the line of their Prime Minister on the relations with Russia.
Interestingly, parties very critical of the EU, such as the British Conservative Party, the Polish Law and Justice and Hungarian Fidesz endorsed countering anti-EU propaganda by third parties, whereas way more Europhile parties, such as the Italian Democratic Party (party of Matteo Renzi) and French Socialist Party (party of Francois Hollande), did not back it. The German grand-coalition was split: while Merkel's CDU was a key supporter of the resolution, the SPD did not endorse it.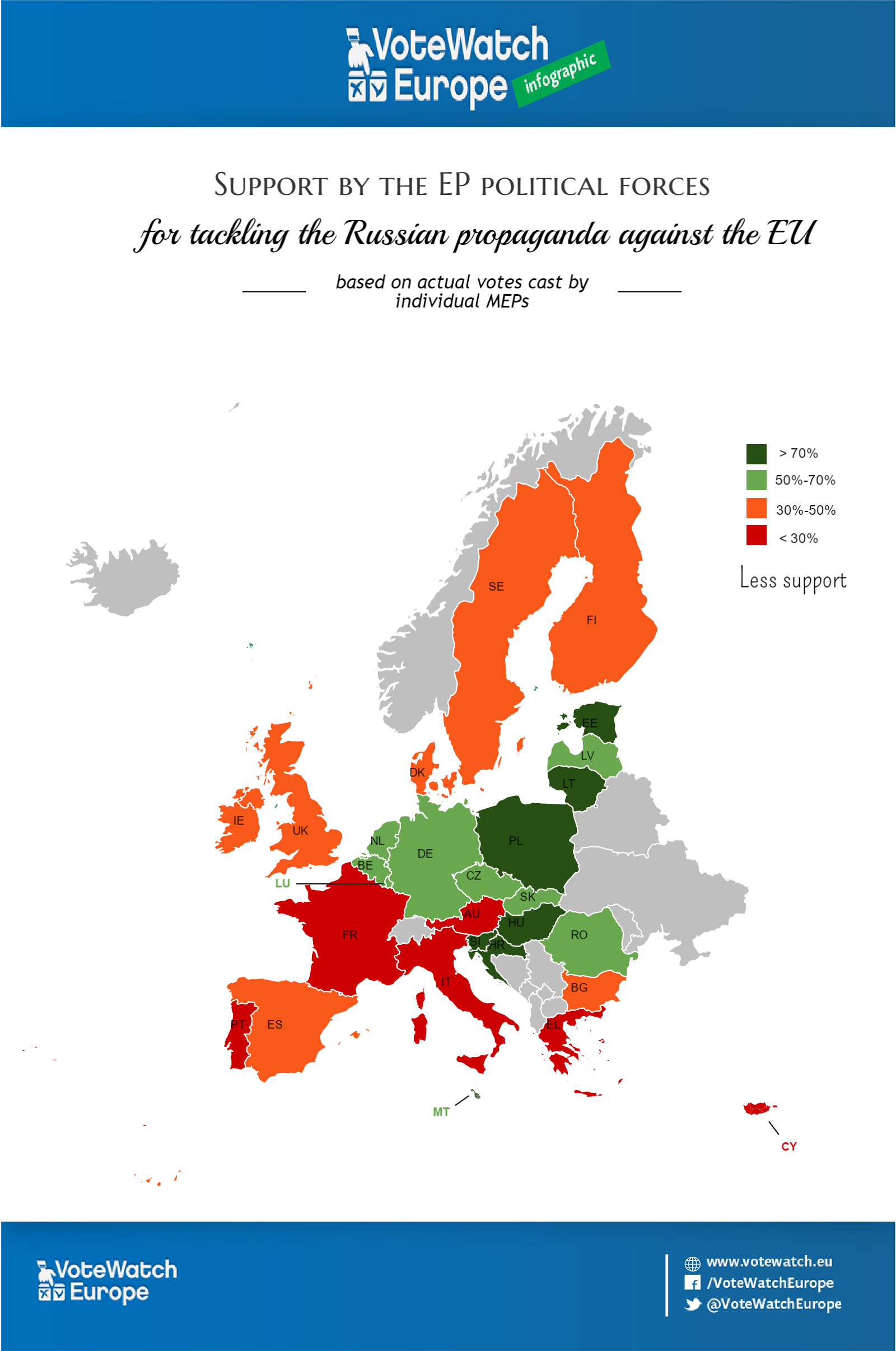 For more information and analysis contact us at [email protected]