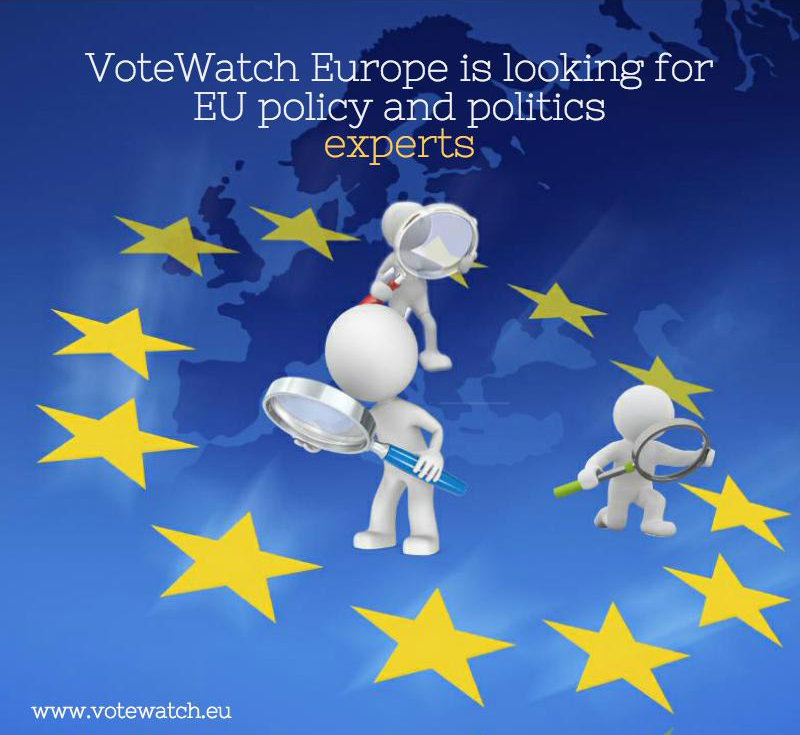 VoteWatch Europe, a leading Brussels-based organisation, is looking for experts with a view to expanding its research and communication capacity.
VoteWatch Europe is specialised in using EU political data to provide uniquely precise mapping of the positions of political players on a broad range of policy topics. Our analyses are being used on a daily basis by the EU officials, public and private stakeholders, the media and the academia. We are currently the platform most followed by the Members of the European Parliament, according to an independent study.
We are looking for professionals that can bring additional value to our research, ie. who can help us better understand the drivers of the positions of MEPs and governments in the EU decision-making on a variety of topics, such as:
environment and energy
health, medicine, bio-engineering
digital policy
eurozone governance, economic policy
trade and foreign affairs
We will ask for your expertise in the form of interviews (virtual or physical) with our team.
Benefits (to be agreed on a case by case basis):
a) privileged access to our cutting-edge research; OR
b) material remuneration.
The experts can be based both in Brussels and internationally.
To express your interest of joining our 'pool of experts', please send your CV in an email sent at [email protected] which should have as subject 'EU expert'.
Related: VoteWatch Europe is looking for advisers.