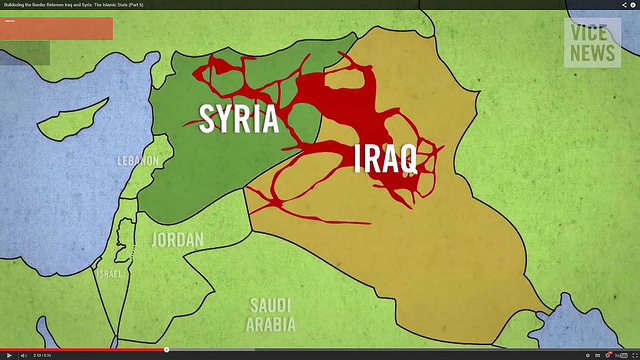 Today, the European Parliament adopted a non-binding resolution that condemned the violation and abuse of human rights committed in relation to the insurgent group Islamic State (IS) within Syria and Iraq. The resolution also called for more humanitarian aid and for more assistance to be given to the millions suffering as a result of the crisis.
The final vote on the resolution was not done by roll-call. However, by looking at the votes on amendments we can see that the MEPs from the far-left GUE/NGL group and the Italian MEPs from the Eurosceptic EFDD group (the 5-Star Movement) voted against a statement that was endorsing the global campaign against ISIL/Daesh, and was welcoming the commitment of the coalition partners. The rest of the assembly overwhelmingly supported the backing of the said coalition, by 578 votes in favour. (Click here to see how the MEPs voted on this paragraph).
The text reports on the unprecedented humanitarian crisis resulting from the crisis in Syria and Iraq, which continues to deepen because of the violence of the terrorist organisation ISIL/Daesh.
Through the resolution, the EU parliamentarians strongly condemn the human rights abuses committed by the Assad regime in Syria, the terrorists of ISIL/Daesh and other jihadi groups in Syria and Iraq. This includes the killing of hostages, all forms of religious and ethnically fuelled violence and the atrocities committed against women, children and LGBT people.
The MEPs call on the EU to put in place a comprehensive regional strategy to defeat the terrorist group and help alleviate the humanitarian crisis. The resolution also supports the global campaign launched against ISIL insurgency and points out that defeating the extremist terrorists is crucial to combating terrorism inside the EU.
The adopted resolution highlights again the concern over the thousands of foreign fighters, including EU citizens, that have joined ISIL/Daesh insurgency and calls on the Member States to take the needed measures to prevent it.
Moreover, the Members of the EP urge Member States to intensify cooperation efforts as well as promote the exchange of information among themselves and with EU bodies, and also to welcome the 1 billion euro package for the EU strategy in Syria and Iraq.
Note: the final vote on the text of the resolution as a whole was not cast by roll-call vote.