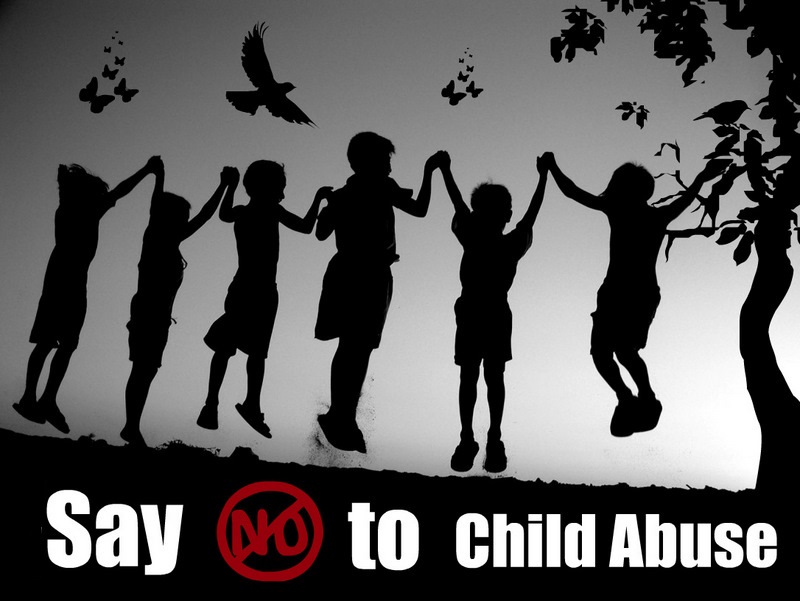 The number of websites related to child pornography is growing and is estimated that 200 images containing child pornography are put into circulation every day. Parliament again shed the light on the issue of paedophilia on the Internet in a resolution voted last Wednesday.
The 677 Members of the Parliament voted on this issue on 11 of March 2015. The main issues voted in the non-binding resolution addressing the sexual exploitation of children and child abuse images, were to embrace the investigation of offences, the prosecution of offenders and the protection of child victims. The resolution was approved by 90 % of MEPs (606) in favour and 4 votes against. 67 members abstained. (Click here to see how MEPs votes). All the political groups voted in favour of the text with the exception of the members of the radical left group GUE/NGL who abstained.
In February´s preparatory debate, MEPS urged EU member states to do more to enforce a 2011 EU directive on combating sexual abuse of children and to ensure the removal of webpages containing child pornography. According to Europol, 10% of Internet paedophilia victims are less than two years old.
The Directive from 2011 [1] also imposes levels for maximum penalties [2], especially in cases of abuse by persons in a position of trust, authority or influence over the child (e.g. family members, guardians or teachers) or abuse of particularly vulnerable children (e.g. those with a physical or mental disabilities or under the influence of drugs or alcohol). For instance, child pornography producers will face at least three years in jail and viewers of child pornography on the web at least one year.
MEPs agreed on tougher penalties and strengthen measures to supervise child abuse on Internet
MEPs highlighted the role of the ICT industry, internet service providers and internet host providers and asked them to be more responsible. The parliamentarians requested them to promptly remove and report illicit and inappropriate content dealing with children to law enforcement authorities. They also agreed on strengthening Europol and national law enforcement authorities by given them the necessary funds, human resources, investigative powers and technical capabilities to investigate and prosecute offenders.
MEPs underlined that children´s online personal data must be protected and to take into account the importance to inform children about consequences of using their data online. They also highlighted that awareness-raising campaigns on responsible behaviour in the social media and online sexual abuse prevention programmes should be set up to empower children and parents in understanding how to handle online risks.
MEP Timothy Kirkhope [3] from the ECR group explained that there is the need to take under consideration every abusive image and prosecute those who create or download them. He expressed concerns about the lack of resources to supervise attempts on child abuse on internet and expressed the importance to ensure the means and cooperation among countries.
Liberal MEP Gérard Deprez [4] explained the importance of regular cooperation of national authorities and internet providers to help EU states to close illegal webpages.
MEP Birgit Sippel [5], S&D spokesperson on civil liberties, justice and home affairs underlined that member states must reinforced their fight against child abuse on the internet and effectively transpose the directive from December 2011 into national law.  She also highlighted that internet providers should cooperate whenever they are ask to do so by a judicial authority and cannot set up private investigation systems to supervise citizens activity on the web. Public authorities are the ones who have this exclusive responsibility.
Through the resolution, MEPs also criticized and underlined that EU countries have failed in implementing the existing EU directive from 2011 aimed at tackling sexual child abuse.
International cooperation is needed
MEPs welcome the joint initiative by the EU and 55 countries regarding the formation of the Global Alliance against Child Sexual Abuse Online [6]. The main aim is to rescue more victims, ensure effective prosecution, raise awareness and reduce amount of child sexual online material. The parliamentarians believe that International cooperation and transnational investigations must be strengthen.
[1] http://eur-lex.europa.eu/legal-content/EN/TXT/?uri=CELEX%3A32011L0093
[2] http://www.europarl.europa.eu/news/en/news-room/content/20111027IPR30444/html/Child-sex-crimes-tougher-penalties-and-EU-wide-deletion-of-porn-web-pages
[3]http://ecrgroup.eu/news/step-up-efforts-to-combat-child-abuse-online-meps-say/
[4]http://euranetplus-inside.eu/internet-providers-should-should-do-more-to-tackle-child-pornography/
[5]http://www.socialistsanddemocrats.eu/newsroom/fight-against-child-abuse-internet-eu-countries-must-do-their-job-not-outsource-it
[6] http://ec.europa.eu/dgs/home-affairs/what-we-do/policies/organized-crime-and-human-trafficking/global-alliance-against-child-abuse/index_en.htm