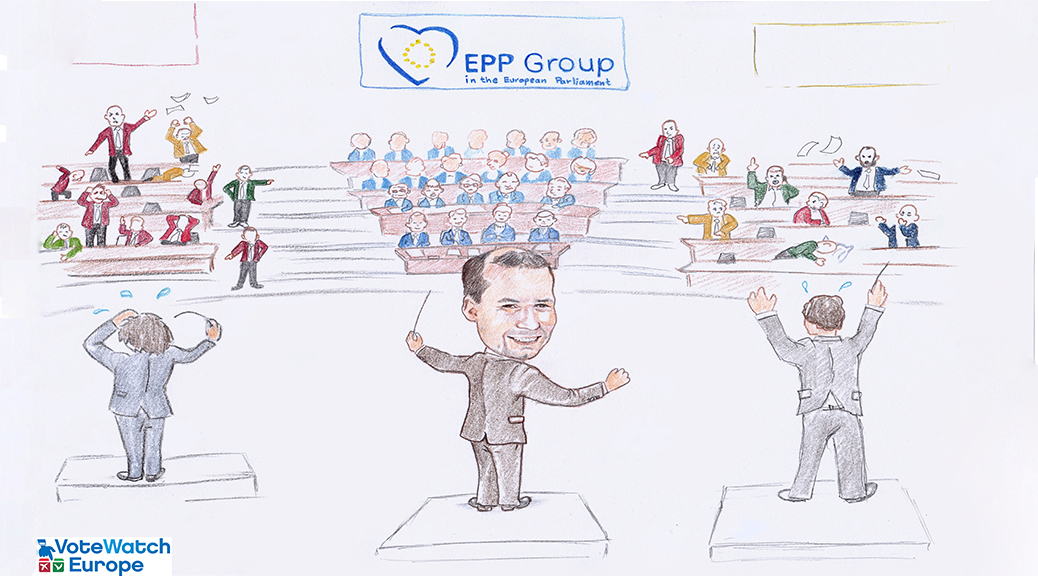 The largest European political group, the EPP, is proving much better at mobilising its members in this first part of the new parliamentary term, and as a result it continues to be the group who has won most votes. All of this despite substantial losses in the May 2014 elections. This can be partly explained by the new political landscape, with the EPP under increased pressure to rally its members.
The policy areas where the EPP wins most easily are economic and monetary affairs, budget, internal market and industry, research and energy. On the other hand, EPP won only on 75% of the votes on civil liberties justice and home affairs, where a centre-left majority continues to hold the upper hand, as before the elections.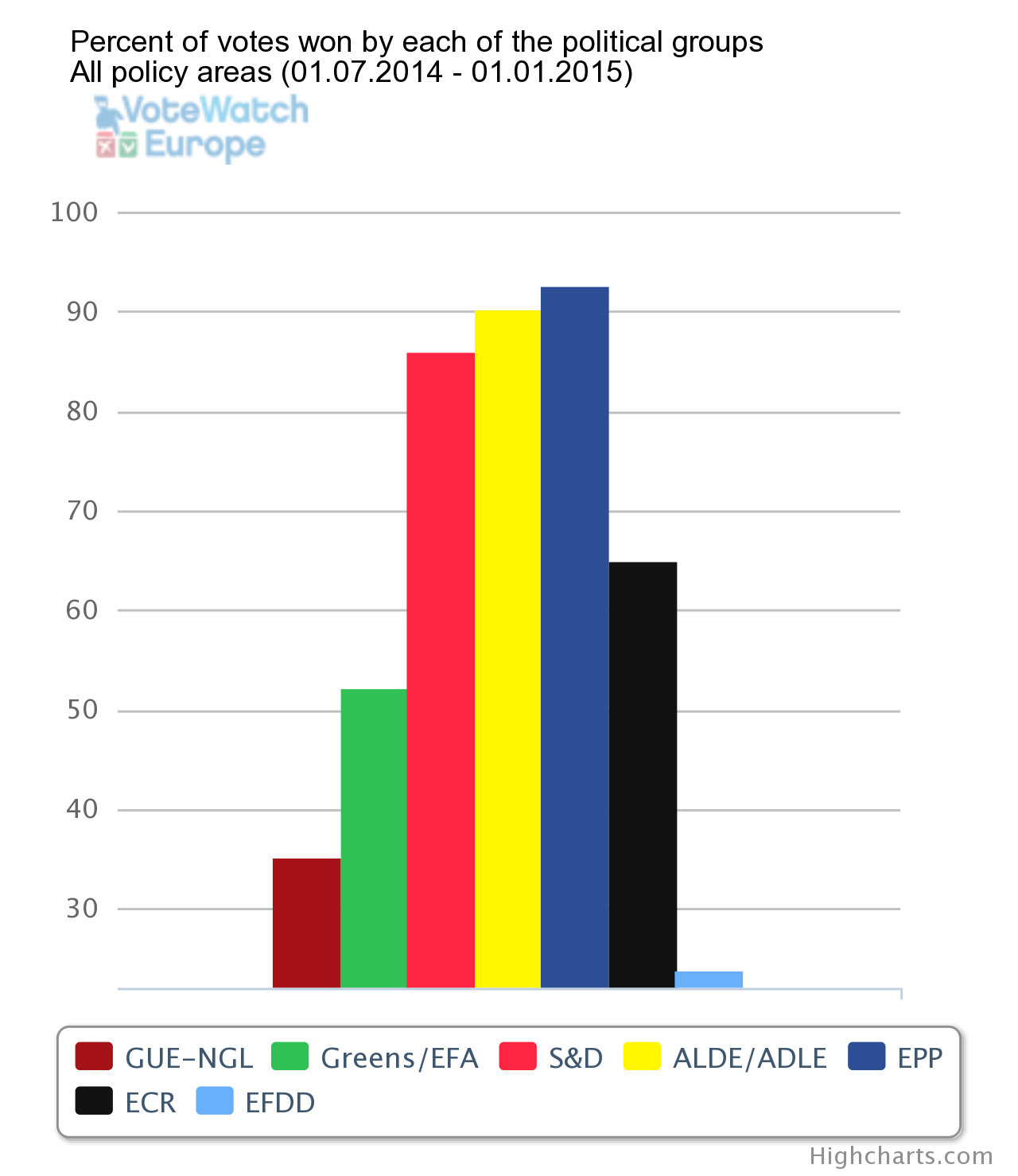 The level of internal cohesion of the EPP has reached a record 95% (the highest level since 2004, when VoteWatch began measuring this indicator). Similarly, ALDE group, once the 4th most cohesive group has moved to 2nd, improving its score from 88% to 91%.

The ECR group has, in theory, become stronger after the elections, as it is now the third largest in the House. In practice, however, its new structure, in which the British and Polish delegations are almost at a par, apparently makes more difficult to reach a common position than before: the group has lost 10% in cohesion.
On the left side, the S&D group is slightly less cohesive than before the elections, while the biggest negative change is recorded in the Greens-EFA group (which used to be the most cohesive group in the 2009-2014 term): it has lost 6%, reaching a record low of 88.5% at the end of 2014.
Click here to read full report.