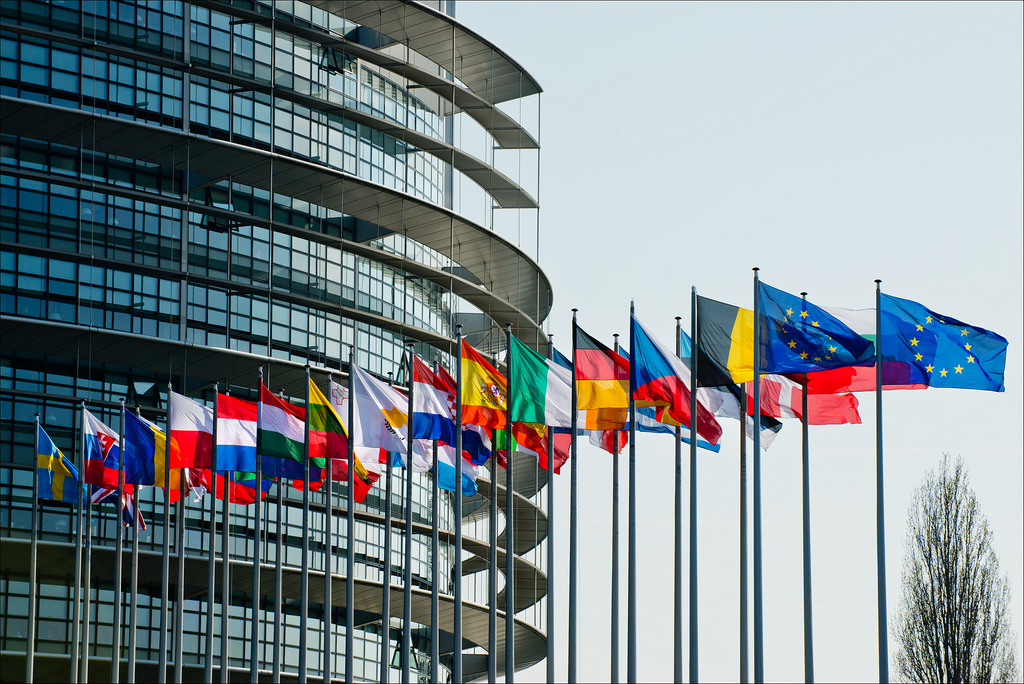 The year of this unprecedented electoral event has started. Five months from now, European citizens will vote for the first time without the British. Euro-critical / eurosceptical forces are trying to organise so that they can challenge the status-quo: today, Salvini meets Kaczynski. What can happen in May's elections?
Here are some of our latest projections:
– If current trends are confirmed, for the first time in history of the elected EP, the two largest groups (EPP + S&D) would not be able to command a majority of seats. However, the totality of the moderate pro-EU forces would still be able to hold a majority of seats, mainly due to the likely gains of centrist ALDE.
– Right-wing nationalists are set to gain, although they are likely to fall short of getting over 25% of seats. A potential joint group of right-wing nationalists (made up of parties from ECR, ENF and what is left of EFDD), would become the second largest group if all their current members decide to join. However, this scenario is highly unlikely due to the big diversity of views among these forces, as well as the charisma-heavy personality of their leaders. More realistically, a reshuffle of the affiliations of right-wing nationalists could lead to the establishment of the third largest group in the next European Parliament;
– The gains of GUE-NGL and Greens/EFA will not fully compensate for the likely losses of S&D, meaning that the left as a whole is expected to reach about 35% of seats in the next EP. Cooperation with the centrists is likely to be necessary in many cases if the progressive forces want to remain influential in the next European Parliament;
– Despite the decreasing numbers, the EPP is still way ahead of the other political groups. The group would even manage to consolidate its lead due to the departure of the British delegation, as none of the main British parties belong to the group led by Manfred Weber, meaning that Brexit will increase the gap in size between EPP and its challengers;
– Overall, these developments reflect the broader trends across the continent, where increasing political fragmentation and volatility have weakened the established political forces (which mostly belong to the EPP and S&D), while benefiting political outsiders from across the political spectrum.
At VoteWatch Europe we are closely monitoring the trends across the EU and we forecast the direction of EU policies on any area after the elections, using a sophisticated modeling that takes into accounts the new numbers and parties' historical track record in decision making. We also forecast which MEPs will be reelected and who will be the new MEPs.
Feel free to contact us at [email protected] for more information.