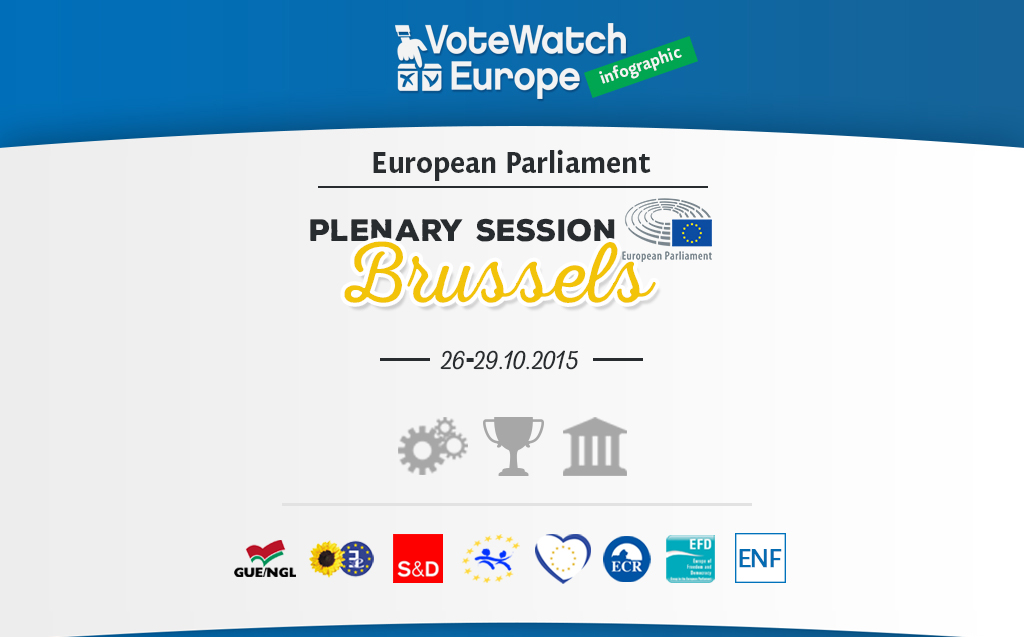 by Doru P. Frantescu, director & co-founder of VoteWatch Europe (@dorufrantescu)
During the plenary (or part-session) of the European Parliament between 26-29 October we saw some very interesting trends in the behavior of the political groups and which also explain the results of the votes. Here are just a few.
How cohesive has been each of the political groups?
Firstly, the EPP experienced a much greater internal discipline (or solidarity) than in the previous part-session. Out of the total 358 roll-call votes (a record high) that took place during the 3 days of voting at the end of October, in was only rarely that EPP Members deviated from the pre-established group line. As a result, EPP was the most cohesive group, with a score of 98% cohesion. Continue Reading