VoteWatch Europe is the leading international non-governmental organisation tracking the votes of European politicians. VoteWatch is based in Brussels and it is non-partisan and independent from national and local governments, from the EU institutions, as well as from political parties, agencies, businesses and all other bodies. VoteWatch was set up to promote better insight into EU politics, by providing easy access to data and cutting edge analysis of the votes and other activities of the European Parliament (EP) and the EU Council of Ministers (Council).
Since our launch in early 2009, we have achieved fantastic results and have become a reputed and highly reliable organisation. We are specialised in collecting, interpreting and communicating big data sets of political decisions to both specialised and broader audiences. Our team has experience in developing international projects that have covered more than 20 countries in 24 languages, reaching an audience of over 10 million people. An independent study has found that VoteWatch has been the most influential EU affairs think tank in the on line space in the first 6 months of 2016.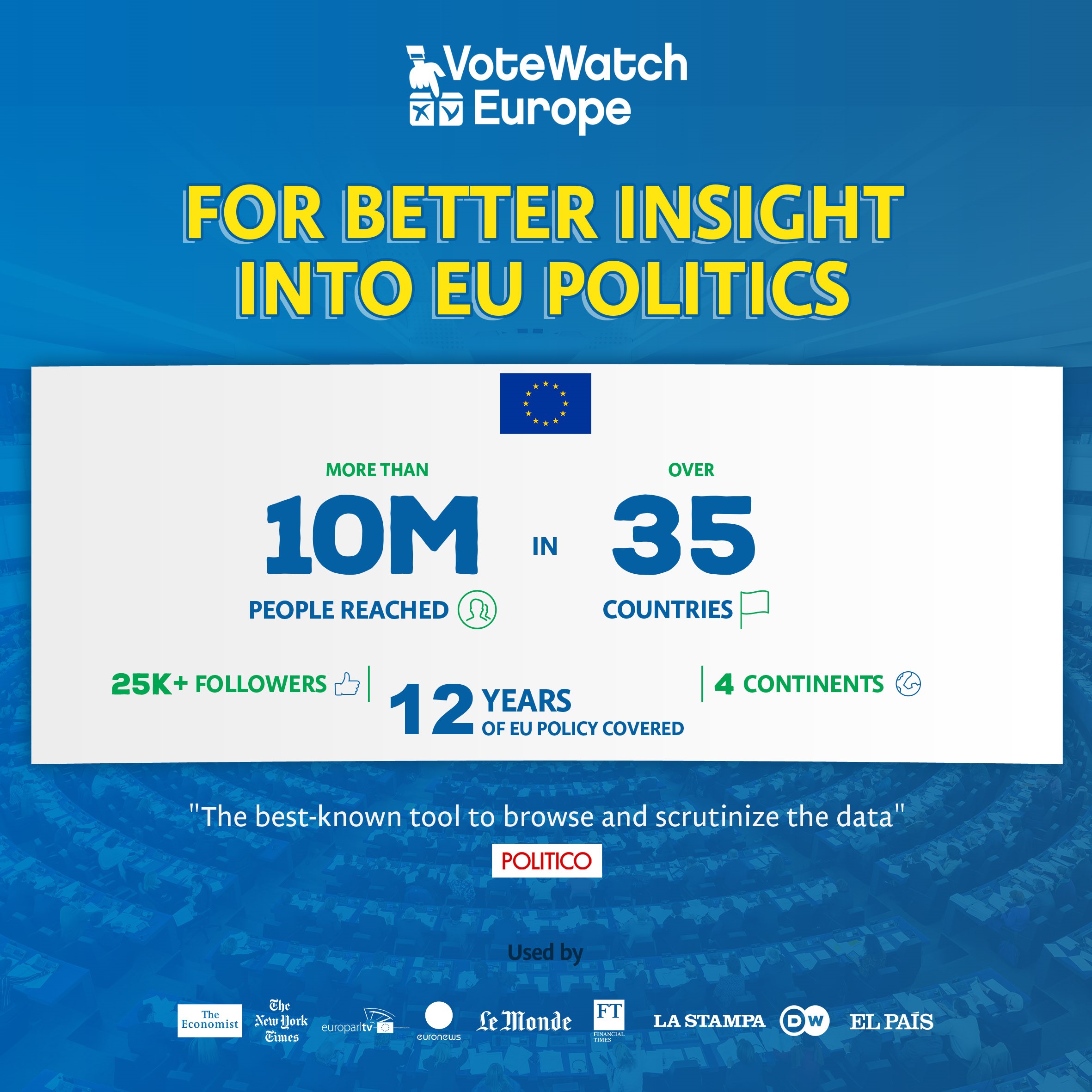 VoteWatch Europe is run by a small professional team which combines skills and expertise in EU affairs with extensive experience in the development and use of digital communication tools.
Executive team

Director: Mr Doru Frantescu (co-founder). Since the start of the organisation in 2009, Doru has lead the the development of the data analysis and the digital communication tools. He is the main author of numerous reports on voting behavior in the European Parliament and the EU Council of Ministers and has been quoted by the media in over 35 countries on 4 continents (including New York Times, Financial Times, Wall Street Journal, Euronews).  Doru has also worked with think tanks in 20 Member States in a pan-European project which aimed at bringing European issues in the local public debates.  He also has experience in the media sector and speaks English, French, Spanish, Italian and Romanian. Email: doru@votewatcheurope.eu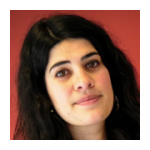 Policy and Events Assistant: Ms Elisa Irlandese. Elisa assists the team in the organisation of VoteWatch events, research and outreach, also focusing on EP elections projects. She has previously worked in the European Parliament and in a European industry association. She speaks English, French and Italian. Email: elisa@votewatcheurope.eu
Research Assistant: Mr Davide Ferrari. With a background in cognitive sciences and European public affairs, Davide assists the team with both qualitative and quantitative research on voting records in the European Parliament and the European Council, as well as other EU-related political developments. He speaks Italian and English.
Email: davide@votewatch.eu
Board
Chair: Dr Simon Hix (co-founder). Professor of European and Comparative Politics and Head of the Department of Government at the London School of Economics and Political Science. Hix is an expert on EU politics, comparative democratic institutions, parliamentary voting behaviour, and parties and elections. He is a Fellow of the British Academy (s.hix at lse.ac.uk).
Ms Kathalijne Buitenweg. Board member of the Dutch Institute for Human Rights, Supervisory Board member of Pro Demos, the Netherlands House for Democracy and the Rule of Law, and member of the Dutch Advisory Council on International Affairs. Buitenweg served as a Green MEP from the Netherlands from 1999-2009.
Mr Mikołaj Dowgielewicz. Vice-Governor for Target Group Countries at the Council of Europe Development Bank in Paris. Before that he was Secretary of State for European Affairs and Economic Policy in the Polish government. Dowgielewicz also worked as an adviser on enlargement issues to European Parliament President Pat Cox and as spokesman and member of cabinet of European Commission Vice-President Margot Wallström.
Dr Ignasi Guardans. Partner at K&L Gates LLP. CEO and co-founder of CUMEDIAE – Culture & Media Agency Europe AISBL. Guardans is a former Member of the European Parliament from Spain (ALDE Group), and a former Member of the Spanish Parliament. He is a regular contributor to Spanish media, and a respected voice in Spanish speaking social media.
Dr Abdul G. Noury (co-founder). Associate Professor of Political Economy at New York University (NYU-AD). Abdul is an expert on European Political Economy, Legislatures, and Applied Statistics, which he also teaches at NYU. Noury has published extensively on legislatures and economic aspects European integration.
Former Board Members: Sara Hagemann, lecturer in EU politics at the LSE; Julian Priestley, former Secretary General of the European Parliament.
Secretary of VoteWatch Europe AISBL: Mr Doru Frantescu
General Assembly
VoteWatch Europe AISBL:
The General Assembly of VoteWatch Europe AISBL is comprised of full members, associate members, supporting members and honorary members.
Currently our full members are: Sara Hagemann, Simon Hix, and Abdul Noury.
Kathalijne Buitenweg, Mikołaj Dowgielewicz, Ignasi Guardans, Sir Julian Priestley and the European Policy Centre (EPC) are associate members.
Finances
Our income for 2015 amounted to around 220.00 euros. The main funding sources were the Adessium Foundation, Joseph Rowntree Charitable Trust, Open Society Foundation, subscriptions to premium features on our website, other paid services and individual donations.